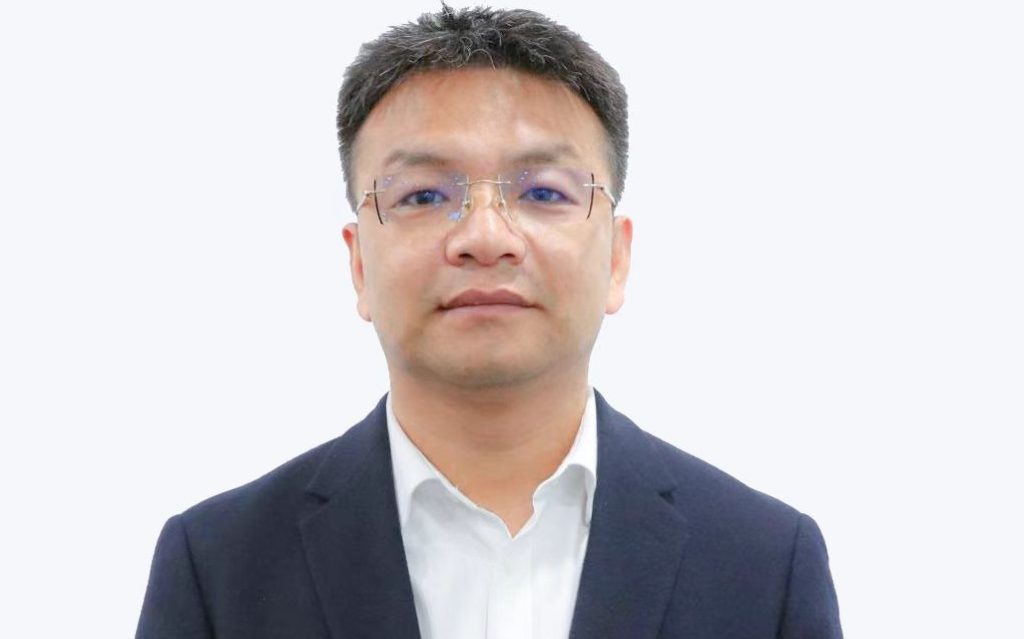 JA Solar is looking to capitalise on strong demand for modules in the Middle East as developers plan ever-larger solar projects and governments encourage the deployment of distributed PV systems.
The Chinese solar manufacturer is supplying modules to some of the region's largest PV projects – including an 875MW power plant in Qatar – as it leverages its vertical integration to provide supply chain resilience.
PV Tech spoke with Jack Zhang, director of sales and marketing Middle East at JA Solar, about the company's growth plans and the technical benefits of its new n-type DeepBlue 4.0 X module.
Which markets show the strongest potential for solar deployment in the Middle East?
Jack Zhang: The Middle East has unique advantages in developing solar energy given its natural resources and governments that have set up clear goals and are active in developing solar PV. The PV market has quickly expanded in recent years. In 2022, there were two GW-scale PV markets in the region, and it is expected that there will be three in 2023.
JA Solar has established a sales network to provide products and services to the entire Middle East market. It has subsidiaries in Dubai, UAE, which enable the local team to provide products and services with high efficiency. Together with strong support from the HQ team, JA continuously makes progress in both local utility-scale and distributed PV markets.
Is JA Solar targeting utility-scale or distributed projects in the region?
Utility-scale takes a large share in the local PV market, and JA Solar has been chosen as the module supplier for several leading projects, including Dubai's DEWA 405MW PV power plant, Egypt's largest single PV project (the 560MW Kom Ombo Abydos project) and an 875MW PV power plant in Qatar, which is one of the largest PV projects in the world.
We also believe that distributed projects will be the future trend of the region. Actually, the distributed market is booming as policies to encourage the development of the sector have been carried out, and the vision of low-carbon development is widely accepted. Throughout the years, JA Solar has established distribution channels by cooperating with leading local companies such as Power N Sun, Sunergy, Garallah, Ralco and Jubaili to make solar energy accessible for local residents.
How have the company's modules been received by customers in the Middle East?
Though the harsh natural environment in the region presents challenges in terms of the reliability and durability of modules, JA Solar products are widely recognised as reliable and able to help owners and investors increase IRR.
Based on its advantages in product development and applications developed on its own PV technology R&D system, JA Solar constantly enhances product performance to meet the increasing requirements of the market. In its factories, the company's AI-based quality analysis system monitors production processes in real-time, 24/7, enabling automatic early detection of production defects and achieving the precise control of product quality and controllable quality risk.
In the Middle East, JA's DeepBlue 3.0 series modules have been widely accepted and installed, including at the Qatar 875MW power plant and the 560MW Kom Ombo Abydos project.
As for the newest n-type product, DeepBlue 4.0 X, JA started to deliver it in Q3 2022. It is expected that the n-type module will represent 30% of the company's total shipments in 2023 and, with a planned production capacity of 80GW by the end of 2023, JA is well placed to supply the Middle East market with a product offering maximum power of 625W and efficiency of up to 22.4%.
In the Middle East, the product has proven popular and has already been installed at multiple PV projects in the region. A one-year energy yield test at the CPVT National Photovoltaic Experimental Base in Yinchuan, China, jointly held by JA Solar and TÜV NORD, shows that JA's n-type module based on Bycium+ cells generates 3.9% more electricity compared with that of p-PERC modules. According to JA Solar's own PV system simulation data, compared with p-type modules, the BOS cost reduction of DeepBlue 4.0 X tops out at 2.1% and LCOE at 4.6%, further increasing the IRR and bringing more value to the customer.
What challenges does the company face when supplying modules to the region?
The super-large capacity of utility-scale projects and short delivery timeframes are elements specific to the Middle East PV market, which requires module suppliers to have high supply chain resilience. JA Solar's vertical integration enables effective control over the supply chain and ensures timely supply of modules despite constant price fluctuations in the industrial chain.
To ensure service quality, we have local sales and technical teams based in the Middle East while, at company headquarters in China, we also have a strong backup support team for order execution and operations. In order to meet the continuously rising demand of the market, we are additionally regularly strengthening our technical and marketing services teams.
Elsewhere, what are JA Solar's targets for 2023?
We are expecting a further increase in the regional market in 2023. To make further progress, we plan to increase support to distributors in terms of marketing promotion and activities and we will of course be introducing new products.
Which solar cell technologies is the company prioritising?
JA Solar is open to technical routes and has a technical reserve for different advanced cell technologies. The company has long been a technology trendsetter in the industry, including PERC technology early in 2015 and n-type technology in 2022. Last year we launched the n-type DeepBlue 4.0 X, featuring enhanced power and efficiency based on Bycium+ cell technology, with the product now available globally.
JA has rapidly expanded its production capacity in recent years and it is expected that the company's module production capacity will reach 80GW by the end of this year to satisfy global market demand. JA's p-type DeepBlue 3.0 and n-type DeepBlue 4.0 X series, with different dimensions, are both currently available in the Middle East.
How much of an impact has rising component pricing had on the company in recent weeks?
The price of silicon materials rose again after the Chinese new year, increasing the price of wafers, cells and modules. Having experienced the ups and downs of component prices over the past two years, JA Solar has made provisions to mitigate these issues, including signing long-term component supply orders to ensure a relatively stable supply quantity and price.
Generally, despite the challenges, we are looking to secure every link of the manufacturing supply chain to ensure in-time supply of PV modules to our customers.