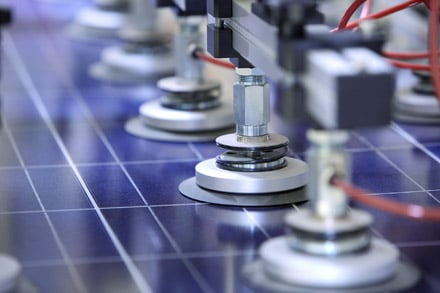 'Silicon Module Super League' (SMSL) member JA Solar has supplied modules to Bangladesh's first large-scale solar power plant (28MW), which had been connected to the utility grid in September 2018.
The Bangladeshi government has plans to generate 2,000MW of electricity through solar power by 2021 under its new energy plan.
JA Solar said that the project was constructed by Technaf Solartech Energy Limited (TSEL), a subsidiary of Joules Power and posed long-term module reliability issues due to the hot and humid climate as well as having as saline and alkaline soil and salt spray corrosion and wind pressure issues being located within 1km of the coast.
In DNV GL's annual 2018 'PV Module Reliability Scorecard' tests, JA Solar was a 'Top Performer' in the Thermal Cycling (TC) test with its JAM6(K)(ZEP)-60-xxx/PR module and the Dynamic Mechanical Load (DML) test with its JAM6(K)(ZEP)-60-xxx/PR and AP72S01-xxx/SC modules.

In the PID test, JA Solar had two modules rated as Top Performer, the JAM6(K)(ZEP)-60-xxx/PR and the JAM60S02-xxx/PR module.