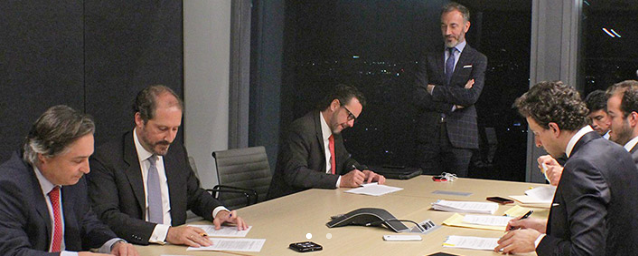 JA Solar will provide 404MW of modules for a major project in Mexico.
The Puerto Libertad solar project in the Sonoran Desert is being developed by Spain's Acciona and Mexican firm Tuto Energy.
JA said the chosen modules had to stand up to the extreme climatic conditions presented by the desert and had undergone "drought and sand tests, dry heat and damp heat tests".
"We are optimistic about the industry outlook and solar energy development in Mexico," said Cao Bo, VP, JA Solar. "In 2017, we established a Mexican subsidiary to expand our presence and support our customers and partners in the region. JA Solar will continue to focus on expanding its share of the market in the region, and providing customers with more reliable PV modules and higher-quality services."
When finance for the project was closed in July, it was revealed that the project would be using polycrystalline modules and trackers.
The Federal Electricity Commission (CFE) is the offtaker for 229MW of the capacity with the requisite green electricity certificates provided. Private PPAs for 114MW of capacity are in place and 61MW will be sold on the wholesale market.