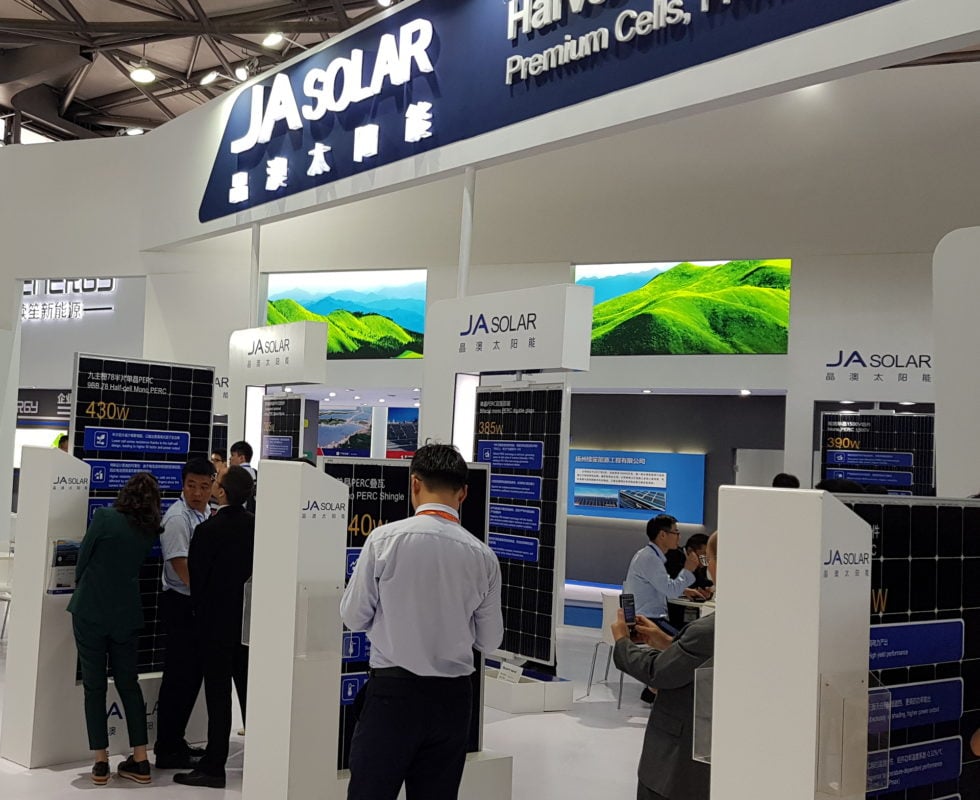 'Solar Module Super League' (SMSL) member, JA Solar is supplying its high-efficiency bifacial PERC modules for two 2.4MW PV projects in South Korea, the largest projects so far to use the technology in the country.
The SMSL said that in December 2018, it became one of the first PV companies to obtain product certification from Korea Standards Association (KS) for its PERC bifacial double-glass module with a bifaciality factor of 70% and higher, according to the company.
Jin Baofang, President and CEO of JA Solar, said, "The South Korean market is very interested in high-efficiency solar modules. To meet our customers' growing demand, JA Solar will continue to focus on the R&D and production of high-performance PV modules.
The projects are located in Gangjin Gun, South Korea, with the first phase having been completed and successfully connected to the grid.