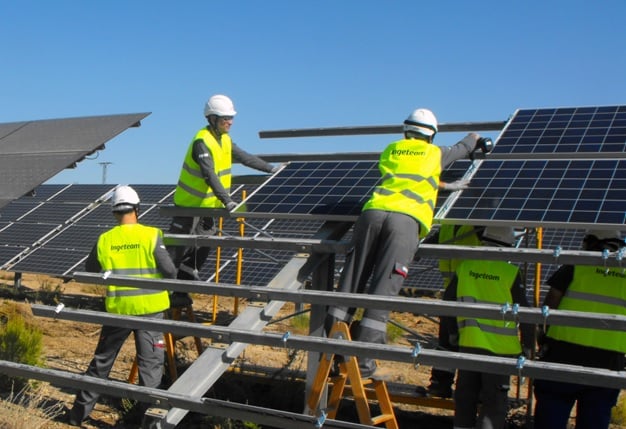 PV company JinkoSolar announced Wednesday that it has provided 29.64MW of its high-efficiency solar panels to power the world's largest solar canopy.
The solar project is being developed at the Donfeng Nissan facility in Guangzhou, China.
The canopy covers an area of 360,000 square metres — equivalent to the size of 27 football fields. It will shelter over 10,000 finished car products at Dongfeng Nissan, as well as the cars of the facility's employees.
The installation will produce 28.65 million kWh of electricity per year — enough to offset the majority of the plant's annual electricity consumption. As a result, the facility will save an average of US$334,000 annually and cut carbon emissions by 26,425 tonnes.
Kangping Chen, CEO of JinkoSolar, said: "Initiatives like this landmark solar canopy at Dongfeng Nissan facility is setting a good example for car makers to harness clean, renewable solar power to operate their facilities in a significantly more energy-efficient and cost-effective way. This decentralized solar project will generate both economic as well as environmental benefits."