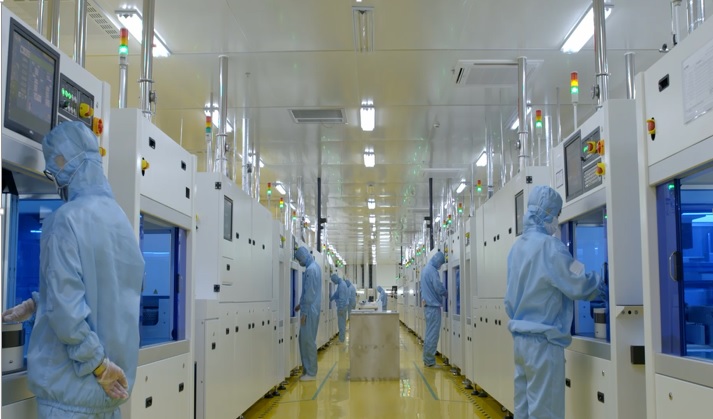 China-based PV module materials and N-type mono module manufacturer Jolywood (Suzhou) Sunwatt Co expects net profit in 2018 to be in arrange of 22.65% to 41.9% lower than in the previous year.
Jolywood had reported a net profit in 2017 of RMB 339.8 million (US$50 million), on revenue of around US$515.3 million. The range guided for 2018, indicates net profit could be between RMB 263 million (US$38.7 million) to RMB 197 million (US$28.9 million).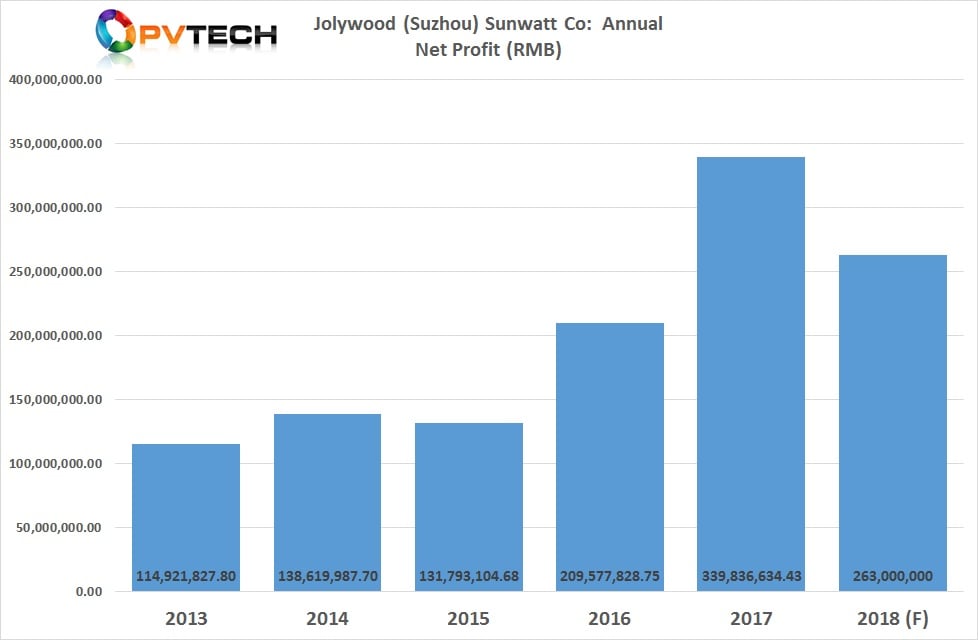 Jolywood said that market competition had intensified since the Chinese government change support policies (China 531 New Deal) at the end of May, 2018, forcing the company to moderately reduce product prices.
The company also noted that due to production ramp-up costs of its N-type monocrystalline cell (TOPcon) and module manufacturing operations and development of IBC (Interdigitated Back Contact) solar cell technology, net profit would be lower than in 2017.
Jolywood currently has N-type mono TOPCon cell capacity of 2.4GW in Taizhou, China and module assembly capacity of 2.8GW in Yangzhou with plans to expand cell capacity by a further 10GW in Quzhou, China.
Jolywood had previously reported third quarter 2018 revenue of RMB 612.5 million (US$89.3 million), down from around US$110.5 million in the second quarter of 2018.