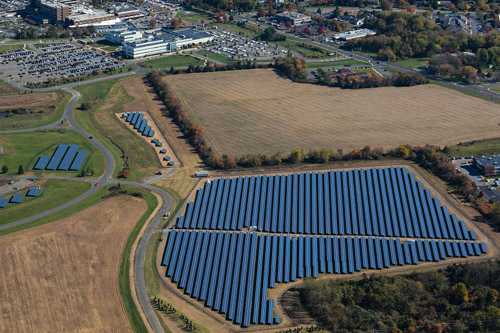 New Jersey-based KDC Solar has closed a US$100 million debt investment with investment New York-based management firm Highbridge Principal Strategies.
The investment refinanced a construction facility KDC Solar had established with the Prudential Capital Group, a division of Prudential Financial for part of KDC Solar's 50MW portfolio of solar facilities using net metering at 11 different locations. It also provides capital to construct additional solar projects in New Jersey which are ready to construct.
Hal Kamine, KDC chief executive, said the investment would support the firm's portfolio of operating solar projects as well as helping to build additional solar projects in 2016.
KDC Solar is supported by US$225 million in equity from Diamond Castle Holdings, a New York-based private equity fund.
Kamine added: "We appreciate Highbridge Principal Strategies's confidence in KDC Solar's team and our ability to build, own and operate solar projects that provide lower cost clean electricity.
"Coupled with our equity support from Diamond Castle, we're further poised to execute upon our plan to construct additional behind-the-meter solar power systems for businesses, governments and institutions, which creates and preserves long-term jobs for New Jersey."
KDC Solar is currently permitting and developing a further 65MW of solar projects using net metering.