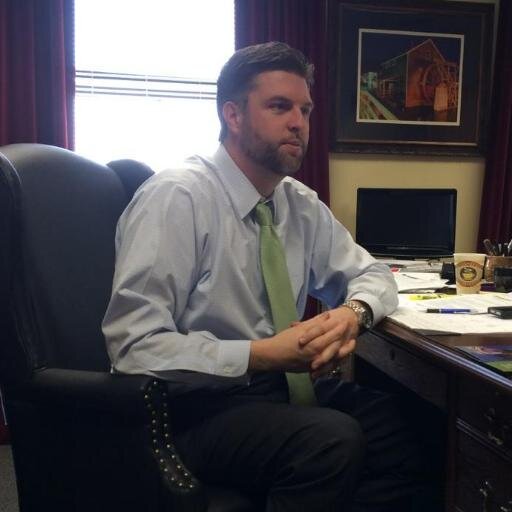 SB 214 that would allow Kentucky's public utilities to choose their own individual rates for residential solar has been stalled by bill sponsor senator Jared Carpenter after backlash.
Carpenter said earlier this week that he was "shocked" by the strong reaction from the solar industry who said that the bill would put an abrupt end to Kentucky's emerging residential market. The Republican senator told local press that his intentions were not to put local installers out of business, and planned to modify the bill based on their concerns.
The bill was set to be reviewed yesterday by the Senate Natural Resources and Energy Committee, but Carpenter, who also chairs the committee, told the group he had been unable to construct a fair compromise in response to the backlash.
"With the limited amount of time we have, it's going to be hard for it to go anywhere, but I'm still going to continue to work on the issue and it may be something we can address during the interim," he said. "I can't say it's dead, but the time is running out."
Carpenter admitted that passing over the bill does lessen its chances of being approved in the next legislative session.
This could be a glimmer of hope for solar advocates; as the bill would have resulted in different net metering rates and changes based on mere geographic discrepancies. This would also have given rise to charges every couple of years as utilities were encouraged by the Public Service Commission to "recover all costs necessary" from solar customers.
The bill is not a complete write-off as of yet, with solar advocates and opponents of the measure commending Carpenter's decision to take the time necessary to reach a decision.
"I don't want to do anything that messes up or changes the ability for installers – entrepreneurs that have a business plan…But I'm just not for sure that that business plan needs to be subsidized through the average ratepayer," he said.
Carpenter has also said he does not want to make solar unaffordable to anyone, and intends to increase the capacity limit to 1,000 kilowatts on a single meter – up from the current 30 kilowatts.
"The heart of our concern was that they were introducing a lot of regulations," said Matt Partymiller, chairman of the Kentucky Solar Industries Association. "The result would have been regulating the solar industry out of work."
It seems that both interests at stake believe in solar, but are fighting for a way to value this fairly. The decision is also a testament to the lobbying efforts of the solar industry.