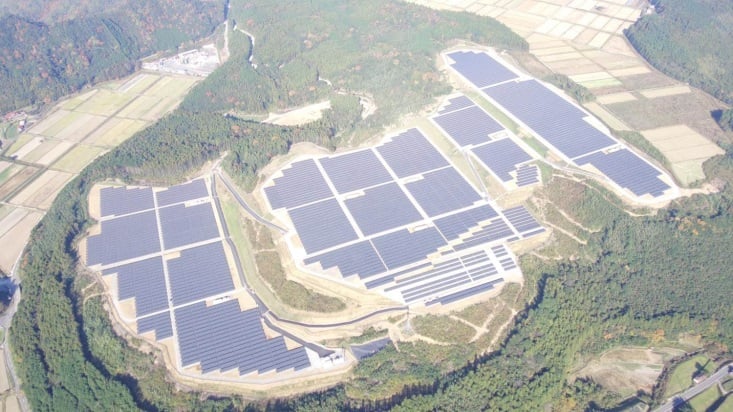 Kyocera TCL Solar, a subsidiary of Kyocera Corporation, has completed the construction of a 21.1MW utility-scale solar power plant in Hagi City, Yamaguchi Prefecture, Japan.
The 21.1MW ground-mount installation is comprised of 78,144 Kyocera solar modules and was developed on the land of an industrial waste disposal facility, which was abandoned and later repurposed for the renewable energy project.
The utility-scale project will generate an estimated 23,000 megawatt hours (MWh) per year — enough electricity to power around 7,730 typical homes. All electricity generated at the plant will be sold to the local utility — Chugoku Electric Power. This stands as Kyocera TCL Solar's second-largest PV project following a 25MW plant in Fushimi-ku, Kyoto City.
In addition to the completion of the five floating PV projects, Kyocera TCL Solar noted that operations on its completed 13.7MW floating solar power plant on a dam reservoir in Chiba Prefecture are set to begin in March 2018.