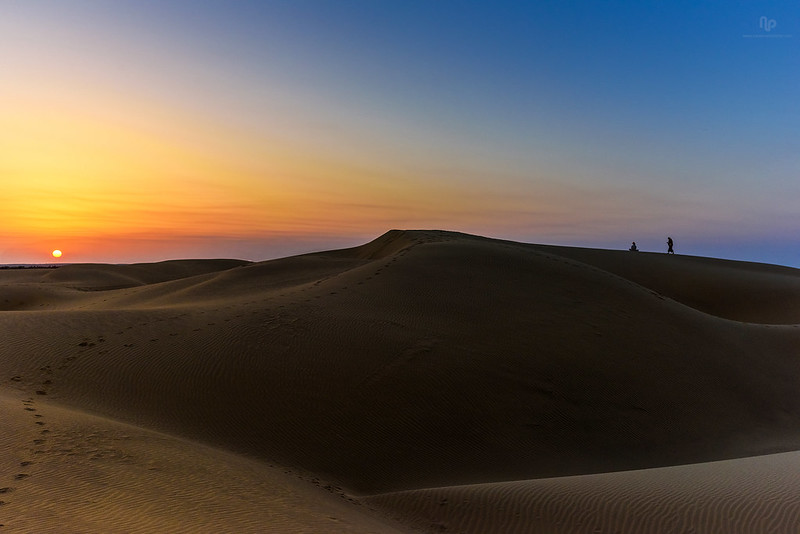 With land procurement continuing to hold back India's PV sector, the government is considering up to 55GW of solar and wind projects along the border with Pakistan where there is an abundance of barren lands.
"Land acquisition has become a major bottleneck for the sector and it is encouraging to see government making an earnest attempt to address the problem," Vinay Rustagi, managing director of consultancy firm Bridge to India, told PV Tech. "But we don't believe that developing huge solar or wind parks in remote locations is necessarily the answer."
The studies, which have located project sites with high winds and irradiation in the semi-desert, border states of Rajasthan and Gujarat, were announced by Anand Kumar, secretary of the Ministry of New and Renewable Energy (MNRE) to AFP earlier this week.
These geographic zones avoid controversy over using agricultural land and are ideally suited to renewable energy generation. Gujarat and Rajasthan are already well acquainted with solar and wind power. For example, Rajasthan has 10,094MW of capacity commissioned and a pipeline of 4,070MW, while Gujarat has 8,924MW connected and a pipeline of 2,263MW, according to Bridge to India's latest figures for Indian renewables in September 2019.
However, Rustagi said that building expensive transmission capacity to connect these border projects would be a challenge and there are added concerns around security and the permitting process in these locations. Indeed, Kumar noted that approval will be needed from the Ministry of Defence.
"Developing small-mid sized projects, in the 10-50MW range, dotted throughout the country may be a more feasible alternative," added Rustagi.
So far, potential large-scale capacities of 30GW in total in Gujarat and 25GW in Rajasthan have been identified and projects would begin a year and a half after approval from the Ministry of Defence and undertaking of land feasibility studies.
Editor's note:
The debate about mega-scale projects versus medium-sized projects across India has taken a back seat in recent years as the government-led push for 100GW of PV by 2022 resulted in huge projects taking over. The likes of major utility NTPC, Solar Energy Corporation of India (SECI), and various states issued gigawatt-scale tenders and there was a burst of Ultra Mega Solar Park tendering and deployment over the last 4-5 years. But, as the bottlenecks of transmission capacity and land constraints continue to tighten, a more dispersed model with smaller projects may become better suited to India's goals. With the 2022 target deadline approaching, this may not be the end of grand government announcements, with the latest proposals reminiscent of the highly ambitious 23GW plans for the Ladakh region of Jammu and Kashmir state, an extremely difficult area to access at high altitude and with extreme temperatures.