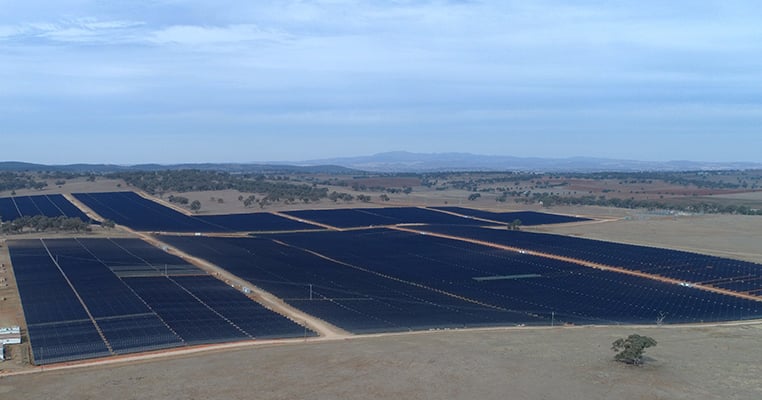 Renewable energy company Leeward is backing its acquisition of First Solar's 10GW project pipeline to allow it to compete within the US' solar landscape.
Leeward Renewable Energy, a Texas-based private company set up by Canadian pension fund OMERS, was until recently better known in the energy sector for its 2GW wind portfolio, but unveiled a plan to buy First Solar's 10GW-strong US solar pipeline for US$261 million last month. The deal, which is to close this spring, stands to position Leeward as a major player in the US solar sector.
Jason Allen, Leeward's chief executive, told PV Tech the company had already worked to establish "just under 4GW" of solar development over the past two years. However, as First Solar announced plans to offload its project pipeline and focus on its manufacturing business, he said it was "just a great opportunity to speed up our growth, and with them having near term projects that will start construction this year, to really fill a gap".
First Solar first sold its O&M business to Canadian private equity firm Clairvest last August and announced its intention to offload further ventures to focus on manufacturing. The deal with Leeward, which was first made public last month, comprises the majority of First Solar's US project pipeline, with solar plants planned for development in states such as Georgia, Florida, Virginia, California, Nevada, Utah and Arizona, Allen said. The current Leeward portfolio focuses on the Midwest, western states at Texas. Allen told PV Tech that renewable energy customers "are really looking for projects close to load," so the latest acquisition "allows us to deliver to pretty much anybody across the US now with our footprint."
Allen, who became the company's CEO last November after working as its chief operating officer since 2017, said that it was important that Leeward's growth in the market remained "methodical" and "slow" in its early years. "Because of the competitive nature of the space you, you need to do it well if you're going to succeed," he said. "So we took a more methodical slow approach…to deliver the right value to our to our owner."
Although Leeward has only been active in the solar market for a relatively short time, with this new acquisition, Allen believes the company can compete by focusing on economies of scale. Leeward will be aided by the fact that senior members of First Solar's development team will join the company to support the solar portfolio's growth.
"We've got a few projects that are, you know, sub 100MW, but everything we're looking at is large or utility-scale," adding that companies hoping for sustainable growth in the solar sector "need to be working on that scale or have neighbouring projects to really be able to compete."
A hands-on approach
Allen said that Leeward would look to secure EPC contractor deals for the 10GW portfolio, but the company could take a more hands-on approach to operations and maintenance (O&M) over the coming years as more solar projects come online.
At the moment, Leeward looks for long-term bids for service contracts with various warranty terms, and has found that from a cost-risk perspective, "it's been better for us to proceed with those, as the large OEM providers will take on a lot of risk". However, as the solar portfolio grows, he said "there is a high likelihood we will self-operate those facilities."