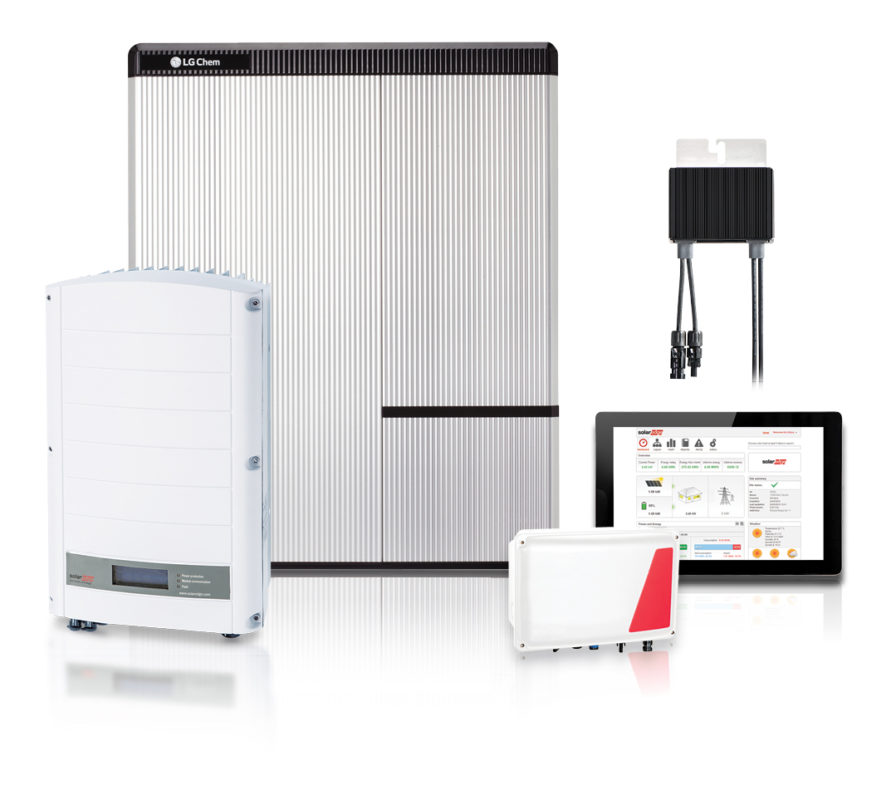 SolarEdge and SMA's launches of inverters compatible with Tesla's Powerwall and LG Chem's new range mark a "growing trend" towards higher voltage batteries for residential PV systems, an IHS analyst has said.
Marianne Boust, a principal analyst on power technologies with the research firm, told Energy-Storage.News this morning that she anticipated that higher voltage batteries, already used in the EV industry and typically 250-450V, "will eventually be commonly used in the stationary energy storage market as well".
This week, SolarEdge, which along with Fronius was one of the first two inverter makers with Powerwall-compatible products available, confirmed that LG Chem's RESU10H and RESU7H batteries can also be used with Storedge, SolarEdge's energy storage solution for PV self-consumption. Meanwhile, SMA's Powerwall-compatible Sunny Boy Storage 2.5 solution was launched into the UK market this week, having already been available in Germany since April. Sunny Boy Storage will also be available in Europe and Australia soon, according to SMA.
SMA's AC-coupled solution can be integrated into a new or existing solar PV system, whereas SolarEdge's Storedge includes a DC optimised inverter and can be used in both DC- and AC-coupled settings. SolarEdge also claims that Storedge reduces voltage to a "safe level upon AC shutdown". Boust described this "small DC/DC converter to reduce voltage at the consumer connection point" as a competitive advantage for SolarEdge's product.
SMA emphasised the "flexibility" that its combination of AC-coupling and high voltage could enable, especially for retrofit installation and has aimed it at households still on high existing feed-in tariffs as well as for new PV system owners who want to maximise self-consumption. SolarEdge meanwhile touted the ability of its energy management systems to manage both solar and storage and said existing SolarEdge systems can be adapted to fit the new product set.
For the full version of this story, visit Energy-Storage.News.