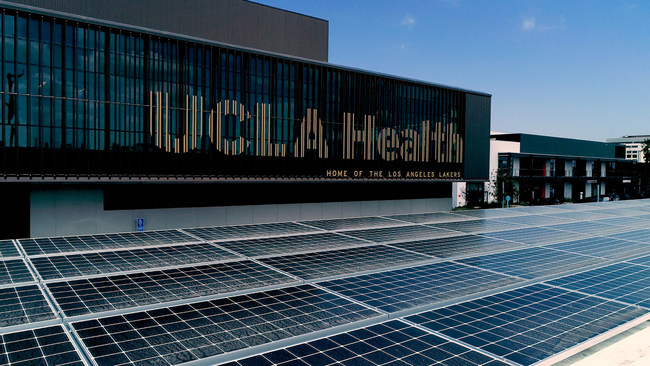 The Los Angeles Lakers, LG Electronics USA and Vaha Energy have announced a partnership that will see the NBA team's new practice facility powered by LG solar panels.
The 120,000 square foot facility serves as both the Lakers' training facility and the home court of the South Bay Lakers.
Vaha Energy installed 456 of the 375W LG NeON 2 solar panels at the site. These panels will generate an estimated 245,000 kWh annually – enough to power 35 homes for a year – with a projected savings of about US$38,000 per year.
The solar installation is also expected to pay for itself in less than four years, according to Vaha.
Garry Wicka, US head of marketing for LG Solar, noted the Lakers project is as the first professional training facility powered by LG Solar panels.
In order to help serve US customers, LG Energy is developing a new solar module factory in the US. Once completed in early 2019, the new US$28 million plant is expected to produce 500MW of high-performance solar panels annually and create about 160 full-time jobs in the area around Huntsville, Alabama.