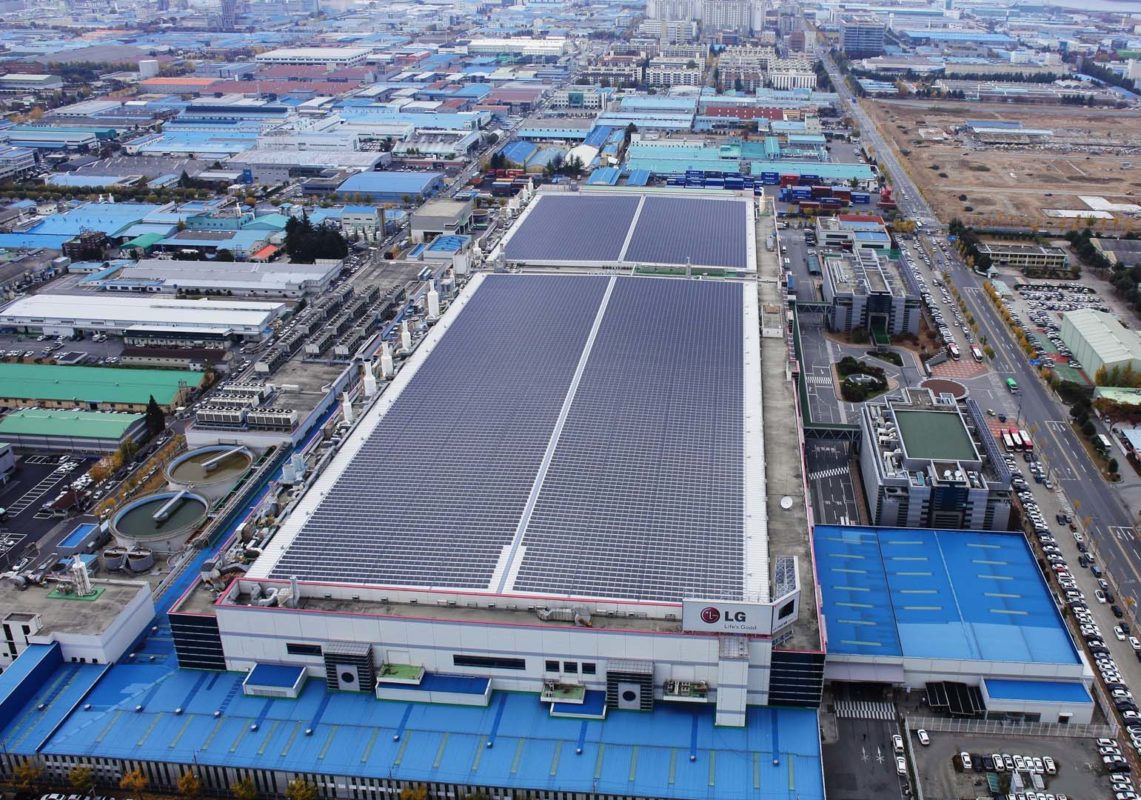 LG Electronics has announced a US$435 million investment designed to treble its N-type monocrystalline cell production by 2020.
The South Korean electronics giant has entered into a memorandum of understanding with the city of Gumi to ramp up its existing cell manufacturing lines.
LG noted that it would add six cell production lines to its existing eight lines in a phased expansion, taking capacity to 1.8GW by 2018 and reaching 3GW by 2020.
Lee Sang-bong, president and head of LG's energy business center, said that the investment would place LG's solar business "in a much stronger position" and allow it to be a "dynamic engine for growth" for the company.
"LG has been actively involved in the solar energy business for two decades and we believe that mainstream consumers are more than ready to give solar more serious consideration," he said.
The capacity expansion of n-type monocrystalline cell production by LG would potentially make it the largest such producer of the high performance solar cells, surpassing SunPower, the leading n-type mono cell producer at the moment.
SunPower had around 1.5GW of nameplate capacity at the end of 2015, while recently announcing plans to achieve around 2.5GW of capacity by the end of 2020.
In recent years advanced solar cell production expansions using n-type mono cells has lagged mainstream multicrystalline technology, due to higher production costs and processing complexity.
However, new entrants such as SolarCity and its planned ramp of a 1GW fab in the US, deploying Silevo's n-type mono cell technology, demonstrates that advanced cell technology has a future.
Finlay Colville, head of market intelligence at Solar Media Ltd, highlighted in his latest blog for PV Tech that n-type cell manufacturing issues were a major requested topic for the upcoming inaugural PVCellTech conference, taking place in Kuala Lumper in Malaysia on 16-17 March 2016.
SunPower, Panasonic and First Solar (TetraSun) are already confirmed speakers on the advanced cell technology at the event.
Details on how to register to attend the PVCellTech event can be found here. Additional reporting by Mark Osborne.