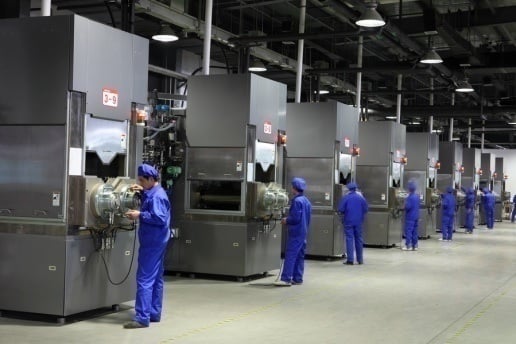 Leading monocrystalline wafer producer, LONGi Green Energy has signed a long-term supply deal with Vietnam-based PV manufacturer, Vina Solar valued at approximately US$540 million.
The long-term supply deal equates to wafer shipments totalling 254 million pieces (wafers) from July, 2019 through December, 2021.
The estimated total contract value is based on the current market average selling price of monocrystalline silicon wafers (US$0.415/piece) of 180 micron thickness, according to the company.
Vina Solar is a subsidiary of China-based East Group and an OEM PV manufacturer with customers such as Canadian Solar and GCL System Integrated.
LONGi did not specify the wafer size(s) included in the new supply deal.
PV Tech recently highlighted that the PV industry was undergoing rapid technology changes that have been driven by the well documented, swift adoption of monocrystalline wafers. Less well understood is that, within the wafer technology transition comes a shift to larger wafer sizes and this includes p-type and n-type mono-Si wafers.