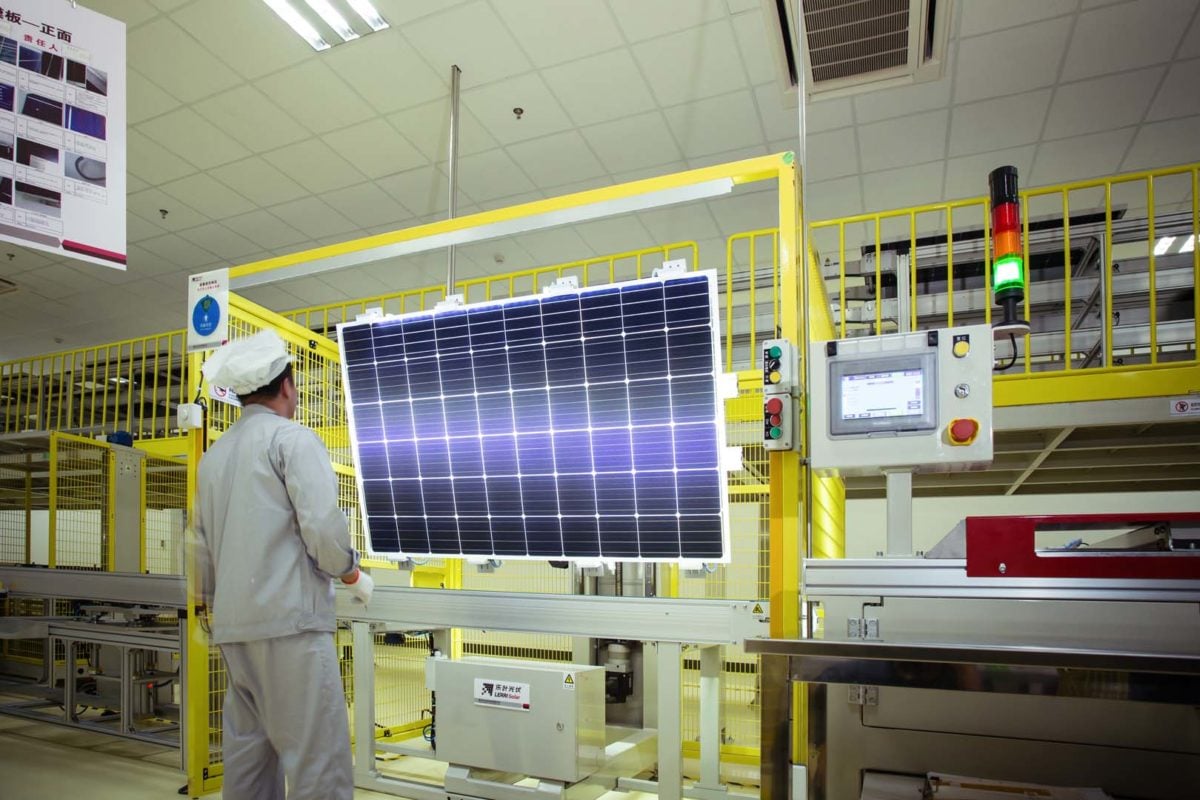 Leading monocrystalline wafer producer and 'Silicon Module Super League' (SMSL) member LONGi Green Energy Technology increased revenue by 35.26% in the first nine months of 2018, yet third quarter revenue and profits were significantly lower than the previous quarter, due to ASP declines across wafers and modules.
LONGi reported revenue (operating income) of RMB 14.671 billion (US$2.12 billion) for the first nine months of 2018, an increase of 35.26% over prior year period.
Third quarter revenue 2018 revenue was RMB 4,669 million (US$674.3 million), compared to US$956.1 million in the second quarter of 2018 and US$724.7 million in the prior year quarter.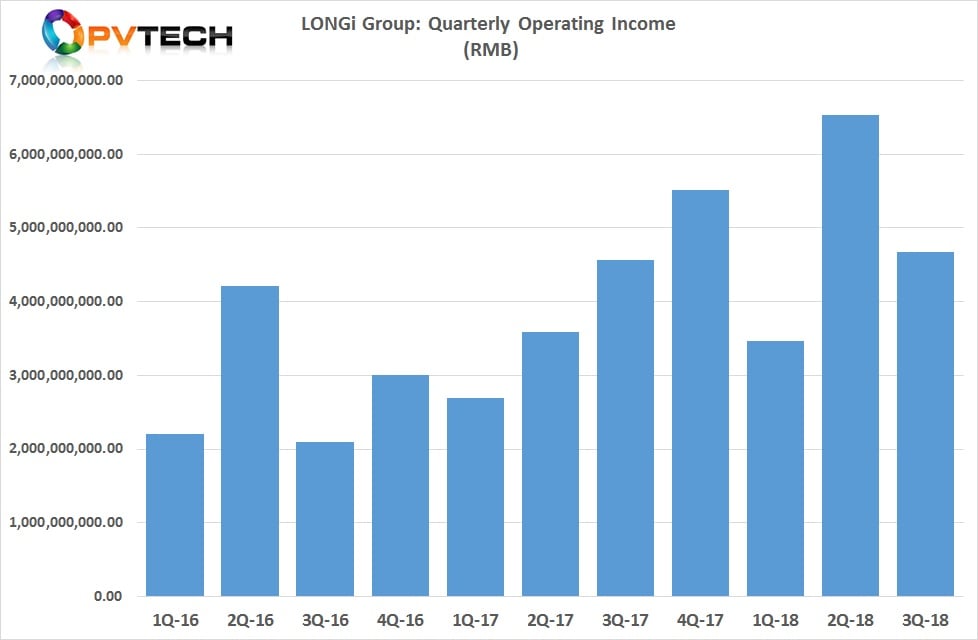 Net profit attributable to shareholders in the first nine months of 2018 was RMB 1,691 million (US$244.2 million), down 24.53% on the first nine months of 2017.
In its previously released first-half 2018 financial report, LONGi had highlighted the decline in monocrystalline silicon wafer ASPs and the impact expected from China's 531 New Deal.
According to PV InfoLink statistics, monocrystalline silicon wafer ASPs had declined by 37% in the first half of the year. Figures from PV InfoLink reported today by ROTH Capital, indicated ASPs are down 44%, since the beginning of the year.
LONGi is continuing with capacity expansion plans as mono replacing multi wafers.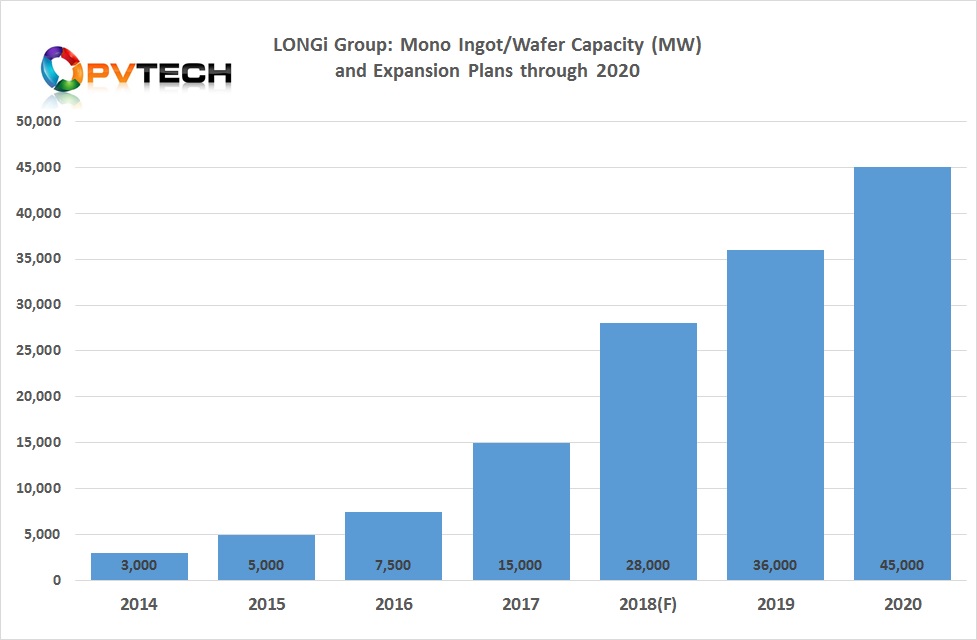 SMSL member LONGi Solar is also being impacted by ASP declines. Average mono-PERC module prices had declined by around 20% in the first half of 2018, according to PV InfoLink statistics.
ROTH Capital reported PV InfoLink figures today that highlighted a 22.8% year to date ASP decline.
China agencies recently released PV installation figures for the first nine months of 2018, highlighting the utility-scale market had declines 37% year-on-year, although DG market installs had increased around 12%.
Utility-scale installs had reached a total of 17.4GW, while DG installs reached 17.1GW. Total installs were reported to be 34.5GW, down around 20% from the prior year period.