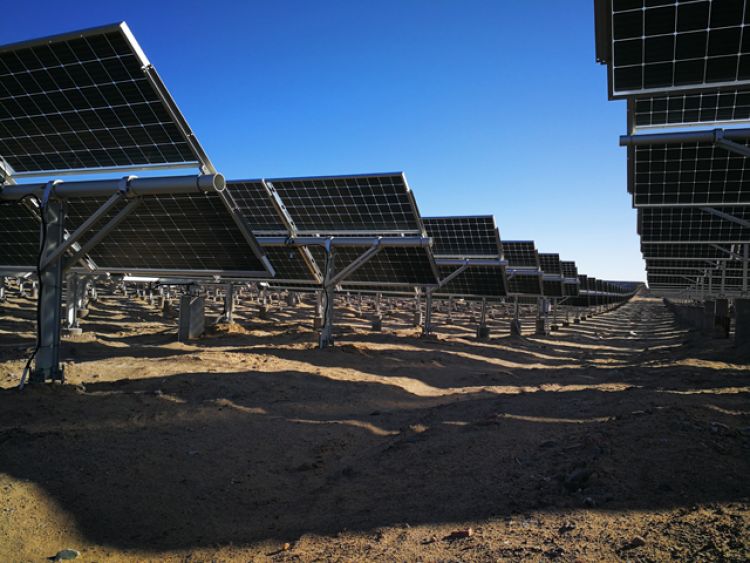 Leading monocrystalline wafer producer, LONGi Green Energy Technology has guided a surge in net profits expected for 2019, due to increased manufacturing scale lowering production costs and with significant growth in overseas market demand for its PV module subsidiary, LONGi Solar.

LONGi said that it expected to report full-year 2019 net profit in the range of RMB 5.0 billion to RMB 5.3 billion) (US$728.1 million to US$771.8 million), compared to a net profit of RMB 2.55 billion in 2018. This translates to a year-on-year increase of 95.47% to 107.19%.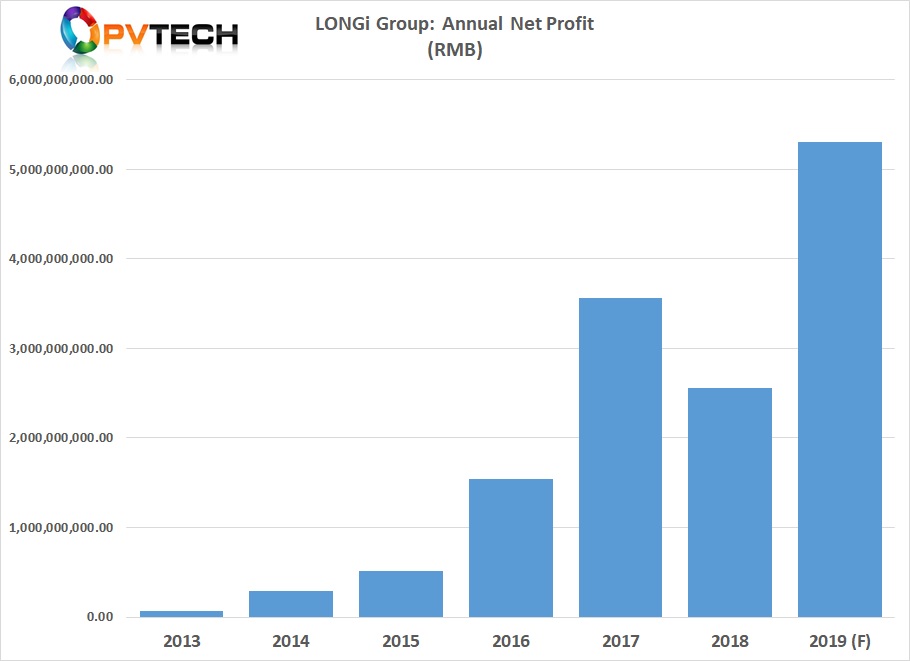 The company noted that the global PV industry had continued to develop steadily, with significant growth in overseas markets in 2019 with grid parity rapidly advancing in multiple countries.

Major manufacturing expansions of mono ingot/wafer capacity as well as solar cells and modules enabled a higher price-performance ratio in terms of power cost that had driven mono products market share to increase rapidly during the reporting period, according to the company.
LONGi had previously reported third quarter and first nine months 2019 net profit of approximately RMB 1.47 billion (US$214 million) and approximately RMB 3.48 billion (US$506.7 million), respectively.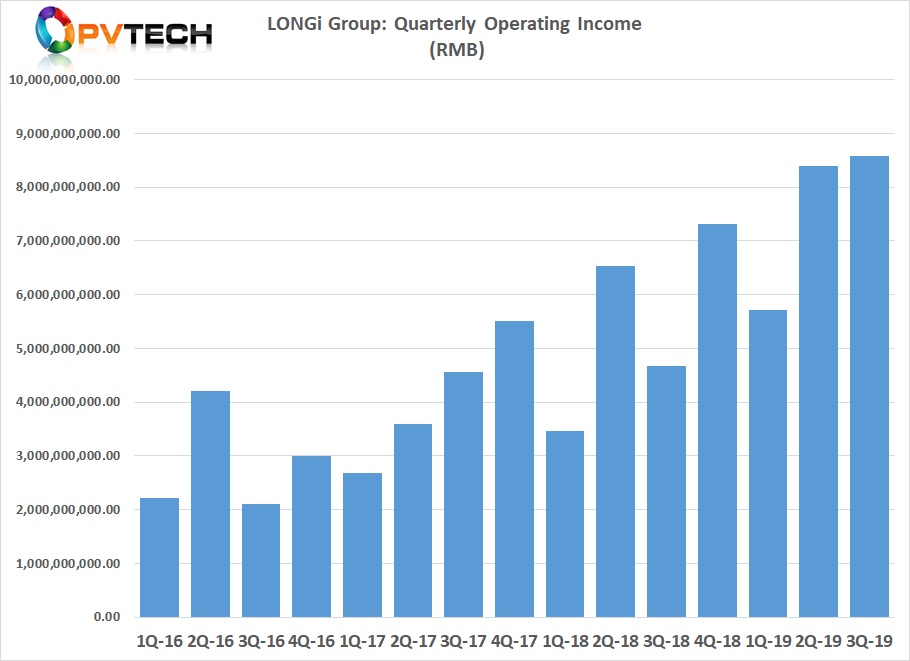 Based on the net profit guidance and three quarters of financial reports, LONGi is expected to report record revenue and profits for 2019.