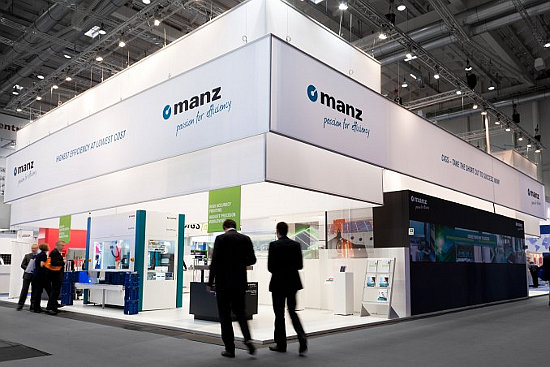 PV and electronics equipment manufacturing and automation specialist Manz AG has reported continued demand for automation system in China for solar manufacturing applications that have generated €17.5 million in first half year revenue, up 66.7% from the prior year period.
Manz reported that Solar segment sales accounted for 14.1% of total Group sales of €124.0 million in the reporting period, up from 8.6% or €10.6 million in the first half of 2015.
The company also noted that its Solar segment earnings were influenced by the maintenance of production capacities in CIGS thin-film technology. Manz is also in a development program with new investor, Shanghai Electric in commercialising its CIGS technology.
However, Solar segment sales were below profitable thresholds, generating a negative EBIT of €4.9 million, down from negative €7 million in the prior year period.
Dieter Manz, CEO and founder of Manz AG, commented: "We have had a good start into the year and initially were also able to continue this development in the second quarter. Our operating business showed a slight upturn which could be felt in revenues of around EUR 124 million. With our restructuring measures, we have successfully implemented the first steps for lowering our cost basis. But unfortunately the preliminary order stop of a major customer in the Energy Storage business segment caught us off guard, and therefore we are missing revenue in the middle single-digit millions range. This resulted in a negative EBITDA in the first six months of EUR -4.5 million."
The company said it would provide a detailed update on its strategic partnership with Shanghai Electric later in the third quarter. This should result in a 'significant increase in revenues with significantly improved earnings before interest and taxes (EBIT) for the full year,' according to Manz AG's financial statement.