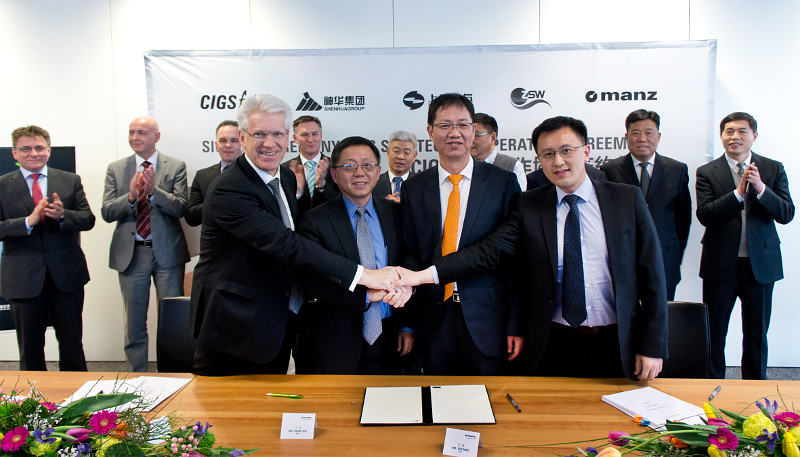 PV and electronics equipment manufacturing and automation specialist Manz AG said the 306MW CIGS module production plant for its Chinese partners, the Shanghai Electric Group and the Shenhua Group had started construction on January 4, 2018 and was expected to be completed by the end of third quarter 2018 with production expected to start in the middle of 2019.
Manz said that the CIGS production plant would occupy an area of 58,000 m2 in a facility in Chongqing City, China, which would employ when ramped, around 450 workers.
The company also noted that the planned 44MW 'CIGSlab' research line would be built in Beijing in a new building of around 16,000 m2. The R&D facility was said to be scheduled for completion at end of third quarter 2018 and commence operation in the second quarter of 2019.
The groundbreaking for the facilities comes a year after Manz secured its first turnkey CIGS manufacturing line deal with Shanghai Electric Group and the Shenhua Group, which was said to amount to around US$282.22 million.