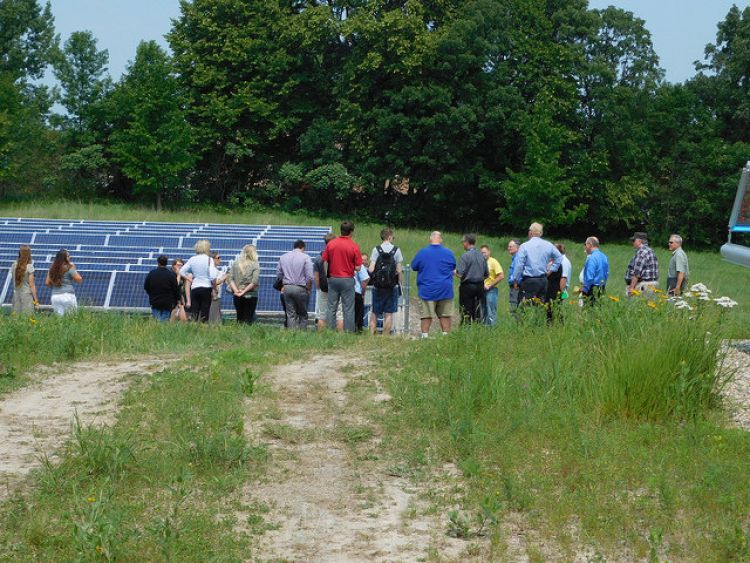 The Maryland Public Service Commission (PSC) has approved the final rules that will implement the state's three-year community solar pilot programme.
The programme's target capacity is 192.1MW of solar PV over three years as outlined in the HB 1087 legislation that was passed in 2015. Since then, the PSC has reviewed the programme; in particular project selection oversight and the annual selection process. After tweaking the programme, the new PSC order enables the pilot to proceed.
Under the order, the programme capacity is limited to 1.5% of actual 2015 peak demand, rather than using estimates of the 2015 peak demand from the PSC's 2014 10-year plan, which resulted in the lower number.
The order states that each of the three pilot programme years should have a new and separate selection process "to ensure a more equitable allocation of pilot programme capacity and a more diverse group of subscriber organisations."
"Ultimately, the commission has a statutory obligation to conduct a meaningful pilot program study, and it believes that the study will be better if the pilot program contains a variety of project types," the order continues. "Therefore, the commission finds that projects that do not receive a position in Year 1 must reapply for a position in a future year and do not maintain their queue or waiting list position for subsequent years."
Projects submitted under the programme will be served on a first-come, first-served basis.
Utilities have until 2 March 2017 to file their community solar tariffs for final PSC review.
Reception
The new rules were well received by community solar advocates, who welcomed the state's move to diversify its solar resources:
"The Maryland Public Service Commission, staff and a wide array of stakeholders have devoted tremendous effort to working through the details to ensure a smooth roll-out of this community solar pilot programme. We appreciate their time and collaboration to seek consensus on a number of important issues," said Jeff Cramer, executive director of the Coalition for Community Solar Access.
"Community solar provides an important opportunity for residents and businesses who are not in a position to install solar panels on-site to do so through a collective option. Today's decision means thousands of homeowners, renters, schools and businesses in Maryland are now able to go solar and save money on their energy bills. "
"The new community solar program offers a big opportunity to expand the solar market, bringing clean energy, jobs and solar savings to Maryland residents. More solar means cleaner air, healthier lungs, a greener world. We're very excited to do business in Maryland, said Tom Matzzie, Founder and CEO of CleanChoice Energy.
"Every day we hear from customers around the country that are interested in community solar. Now, Marylanders will have the opportunity to support local community solar and we look forward to helping make that possible," added Adam Capage, vice president of community solar at 3Degrees.
GTM Reserach recently forecast that US Community Solar would surpass 400MW this year.