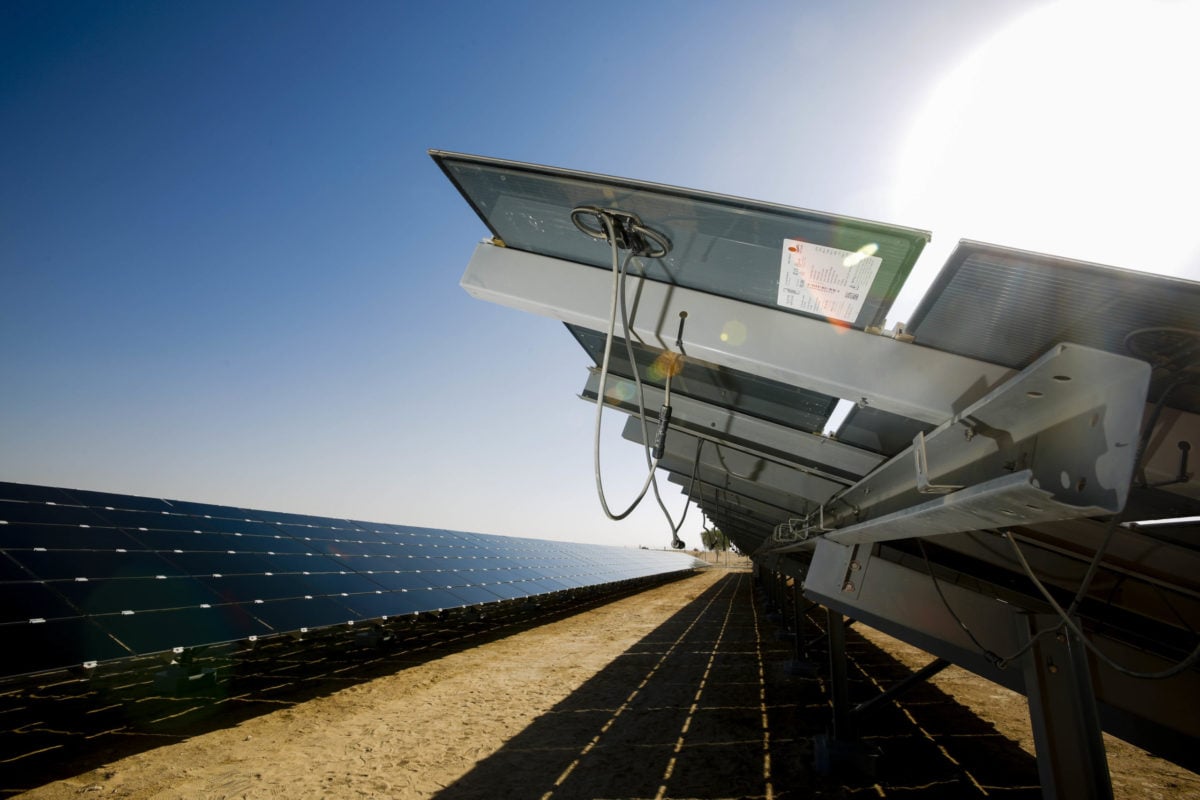 Masdar and FRV have won Duabi's 800MW tender process after offering an initial bid below US$0.03/kWh.
The consortium, which also includes Spanish firm GranSolar, will operate as an independent power provider (IPP). The Mohammed Bin Rashid Al Maktoum Solar Park has already commissioned a 13MW first phase and work on a second round of 200MW is underway.
FRV was bought by Saudi-owned, Dubai-based company Abdul Latif Jameel Energy and Environmental Services in April 2015.
The tender rules are likely to give the Dubai Electricity and Water Authority (DEWA) 51% ownership and the Masdar-led entity 49%, as per previous tender rounds.
Five bids were thought to be competing for the final award with a JinkoSolar bid of US$0.0369/kWh, edging out an offer of US$0.0396/kWh by ACWA Power and First Solar, winners of the previous 200MW round along with Spain's Grupo TSK.
The agreement to put the deal in place was signed by UAE Minister of State and chairman of Masdar, Abu Dhabi Future Energy Company, Dr. Sultan Ahmed Al Jaber.
"The significant scale and competitive cost of this project are a clear signal that solar energy is a reliable and commercially viable technology," said Al Jaber.
"The selection of the Masdar-led consortium to develop the third phase of the Mohammed Bin Rashid Al Maktoum Solar Park in Dubai is a testament to the company's experience and track record over the last decade. It also reinforces Abu Dhabi's and Masdar's growing contribution to the development of the renewable energy industry, both domestically and internationally," he added.
Masdar is itself a state-owned entity and has its own finance arm, Masdar Capital, which has more than US$500 million in its two separate funds.
Masdar is owned by Mubadala Development Company, an Abu Dhabi-backed soverign wealth fund.