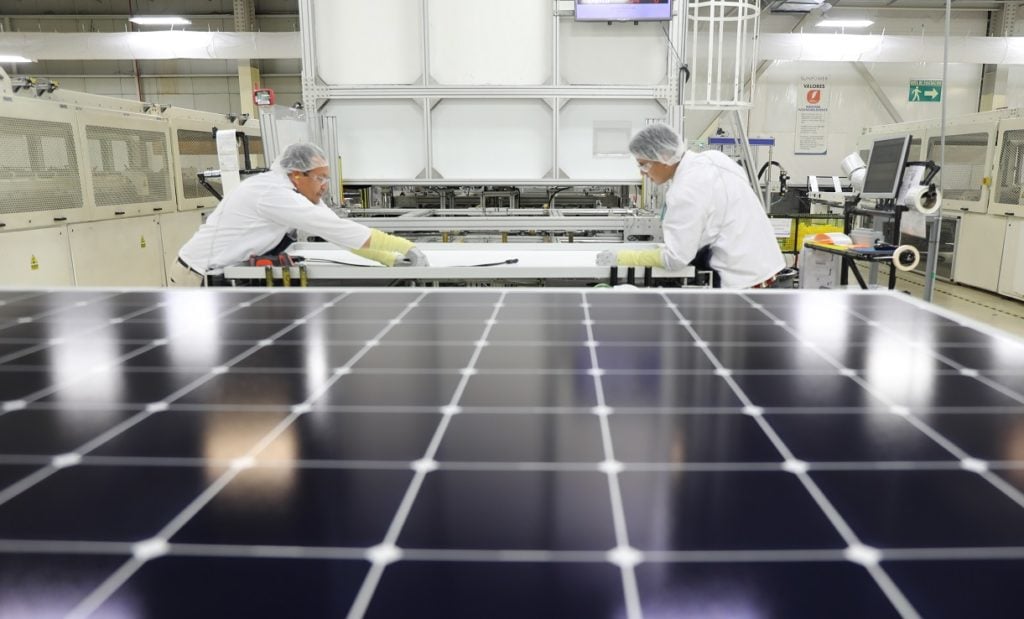 Solar module supplier Maxeon Solar Technologies' is forecasting a positive adjusted EBITDA in the first quarter of 2023.
This will be the first time the company registers positive adjusted EBITDA since its spin-out from residential solar installer SunPower in 2020, according to Bill Mulligan, CEO at Maxeon.
In the last quarter of 2022, the solar module supplier reduced its adjusted EBITDA loss to US$3.7 million, down from a registered loss of US$34 million in the previous quarter and a negative adjusted EBITDA of US$32.7 million the year before in Q4 2021.
Moreover, Maxeon finished the year with a gross profit of US$20 million in the fourth quarter of 2022, an increase from the US$15 million loss in the previous quarter and a U$10 million gross loss in Q4 2021.
The strong increase in Q4 2022 was due to strong operational performance and "prudent supply chain management", said Mulligan who was appointed as the CEO of the company this January following the departure of Maxeon's previous Jeff Waters, in September 2022.
In terms of the company's distributed generation (DG) business, it has benefitted from continued strength from Europe – a market that had already boosted its results in Q3 2022 – with shipments growing more than 25% year-on-year, while in the US it was driven by strong demand from SunPower and the company's new installer channel launched in January.
"Our US DG partners indicate significant year-over-year growth for us in 2023, which we attribute in part to our products' popularity in high-cost-of-power markets and sales professionals skilled at selling long-term value," said Mulligan, adding that its European DG business is approaching the gigawatt annualised deployment.
Meanwhile, in the utility-scale segment, the solar module supplier reached cumulative bookings in the US with 4.2GW through 2025 and with advanced deposits on an additional 1.5GW through 2027, said Mulligan.
The company continues to focus on ramping up its 1.8GW mono passivated emitter and rear cell (PERC) cell and module production facility, with the 'performance line' panels on track to reach full output by this summer, according to Mulligan.
During Q4 2022, Maxeon shipped 734MW of solar modules, up 21% sequentially and slightly above Maxeon's upper-end guidance of 720MW, due to strong demand from DG and progress from the performance line panels capacity for the US utility-scale market.
The company ended the year with 2.3GW of modules shipped, an increase from the previous year's 1.9GW.
"Going forward, one of my highest priorities will be to accelerate development and deployment of more efficient and cost-effective solar panel technologies that can be scaled quickly," said Mulligan in a conference call with analysts.
For the first quarter of 2023, the company expects to ship between 730-770MW of modules, with a revenue of US$305-345 million and an adjusted EBITDA between US$10-20 million, whereas for the full fiscal year of 2023, revenue is expected to be around US$1.35-1.55 billion, while adjusted EBITDA in the range of US$80-100 million.
Conference call transcript from Seeking Alpha.