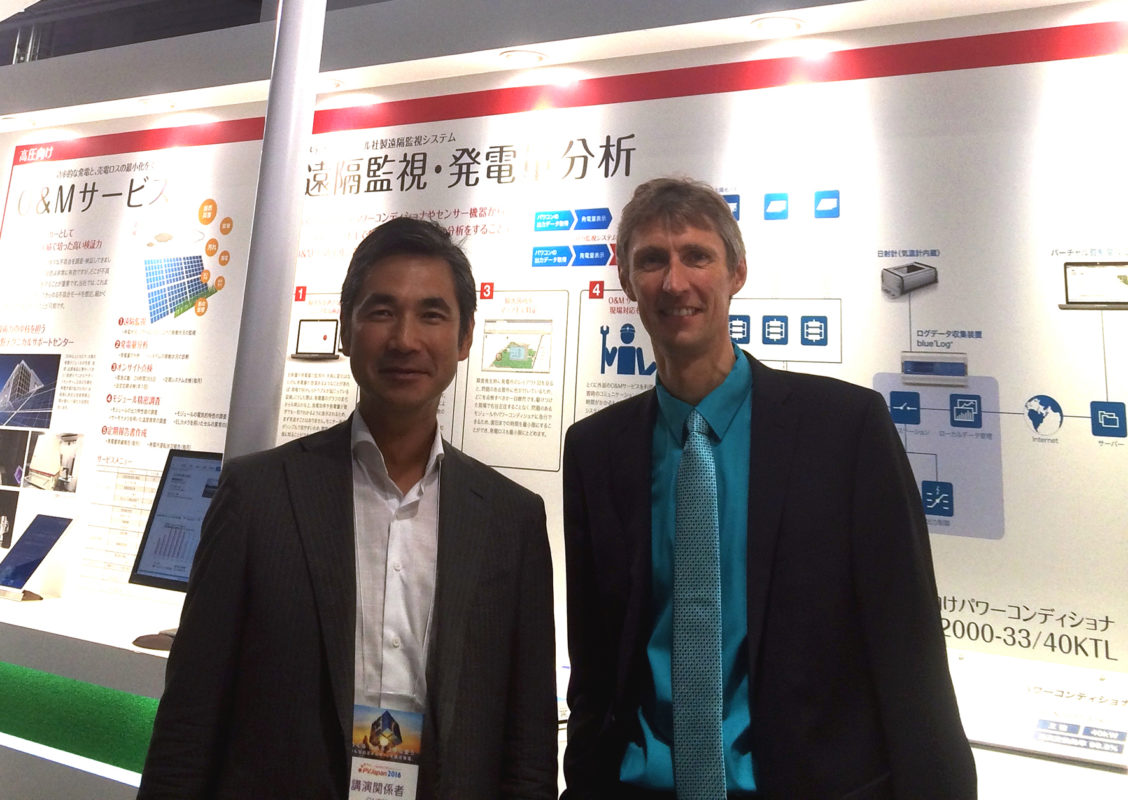 Germany-based PV monitoring solutions provider meteocontrol has launched a new company to focus on the Japanese market via a joint venture with Suntech Power Japan Corporation, a subsidiary of Chinese module manufacturer Suntech Power.
Through the new firm meteocontrol Japan, the two companies plan to focus heavily on the Japan market by launching products and providing technical support. Meteocontrol will continue to provide its entire portfolio of modular monitoring systems that cover hardware and SCADA systems.
Martin Schneider, managing director of meteocontrol, said: "The joint venture with Suntech Japan is another important step in meteocontrol's globalization strategy and will help us further improve our competitive position in Asia. Suntech has an extensive network in the region and has profound industry expertise, which makes it the ideal partner for meteocontrol. In addition, our collaboration is already well established."
Yoshitaka Santoki, who will become managing director of meteocontrol Japan, said: "We look forward to the close cooperation with meteocontrol, and meteocontrol can provide strong products and services of their remote monitoring solutions into the Japanese market from their experience and knowledge in the energy market."
Last August, meteocontrol announced it would be supplying a monitoring system for an 18MW solar park by developed by Advantec in Japan.
Following PV Expo this month, PV Tech reported on the current trends in the Japanese market, including a focus on maximising yields of solar equipment and building in longer life in a market where feed-in tariffs (FiT) are persistently coming down and land is constrained.
Last year meteocontrol partnered with Phoenix Solar to focus on the MENAT region.