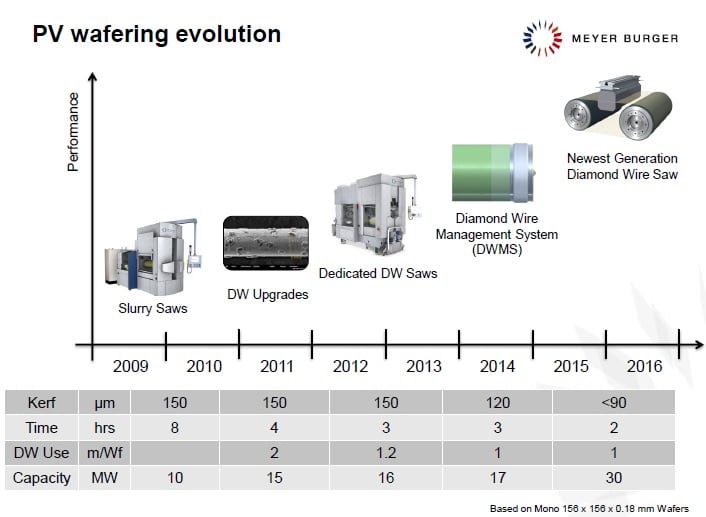 Leading PV manufacturing equipment supplier Meyer Burger Technology said it had been awarded new tool orders from two existing customers in Europe and Asia valued at CHF15 million (US$15.3 million). Delivery and installations are planned to be completed by the end of 2016.
The two orders are for its DW288 Series 3 diamond wire saws and were purchased to increase the production volume of high quality (mono) solar wafers.
Currently, the monocrystalline wafer sector has been in the middle of a new wave of expansions in Asia, primarily in China via LONGi Silicon Materials as well as an upgrade cycle of existing mono wafer capacity to diamond wire sawing to significantly reduce production costs and remain competitive with multicrystalline wafer cost reductions.
Diamond wire eliminates the need for expensive slurry needed with conventional wire saws and enables reduce kerf and thinner wafers. The technology also reduces saw times, boosting throughput.
Meyer Burger, a pioneer of diamond wire technology noted that the new orders represented further market share gains in the monocrystalline silicon wafer market.