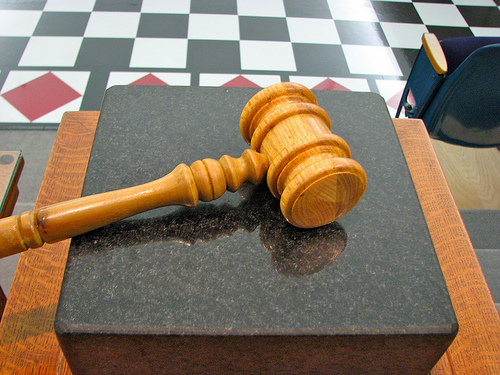 Minnesota governor Mark Dayton has vetoed anti-solar bill HF234/SF141 that would have removed the authority of the state Public Utilities Commission (PUC) to settle certain electric utility disputes.
Among several reasons for the veto, Dayton expressed a desire to not weaken the PUC's authority:
"The PUC plays an essential role in Minnesota, safeguarding the interests of Minnesota utility customers now and in the future. As Legislators consider additional proposals regarding the PUC this session, they should know that I will not accept any bill that limits or weakens the Commission's authority to protect the interests of Minnesota's energy consumers. I will, however, consider any serious proposal to improve the functioning of this essential public body," he wrote in a letter to state representative Kurt Daudt, citing an earlier statement from February.
Instead of the PUC regulating, the bill directed that disputes over solar fees would be mediated by an independent party, rather than the PUC.
"The PUC uniquely retains the expertise in energy issues needed to fairly resolve these disputes. While the bill allows for third-party mediation to resolve disputes, it does not provide any guidance on how this mediation would work," wrote Dayton, doubting the feasibility of the bill's proposal.
The bill would have also rendered municipal utilities exempt from PUC jurisdiction with respect to resolving net metering disputes, giving rise to potentially higher fees to be imposed without the necessary regulatory safeguarding.
"This legislation would create uncertainty for all municipal and cooperative electric utility customers seeking to produce their own renewable and efficient energy. It could impact economic development in Greater Minnesota, and the thousands of jobs in renewable energy in our state. I cannot support this legislation," concluded Dayton in his letter.
Industry reception
"SEIA and the solar industry commend Governor Dayton for vetoing legislation that would have stripped rural Minnesota residents of critical consumer protection and hindered solar's growth in the state. In doing so, Dayton stood up for both consumers and economic growth," said Sean Gallagher, vice president of state affairs for the Solar Energy Industries Association (SEIA) in a statement.
"Due to policies championed by the Governor, Minnesota emerged as a national leader in solar energy last year. The state installed more community solar than any other state in the country. The Governor's decision ensures that more Minnesotans can access solar energy and that clean energy jobs continue to grow."
A victory for some and a loss for others, representative Pat Garofalo, co-author of the bill was said to be "disappointed".
"The rural communities had done everything right to achieve a bipartisan consensus on the issue," Garofalo said.
Disappointed Rural Coop Bill has been vetoed. Rural utilities did everything right w/ strong bipartisan support 4 bill. We will keep trying.

— Rep. Pat Garofalo (@PatGarofalo) March 20, 2017