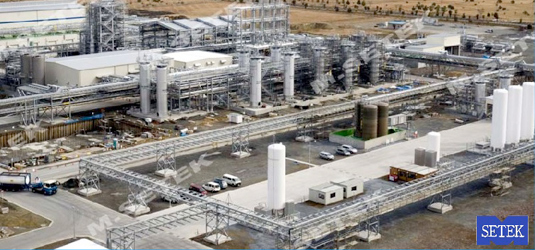 Japan-based M.Setek, a subsidiary of Taiwan based flat panel display and PV module manufacturer, AU Optronics Corp (AUO) is to stop production of monocrystalline polysilicon production, due to cost competitive issues.
In a Taiwan Stock Exchange statement, AUO noted that it would incur a one time impairment charge of M.Setek's equipment and facilities totalling NT$ 6.75 billion (US$203 million), recognised in its fourth quarter 2015 financial period.
However, AUO noted that it would continue to operate M.Setek's ingot/wafer slicing operations at the facilities.
According to PV Tech's own analysis, M.Setek had less than 10,000MT of direct polysilicon production per annum.
Polysilicon remains in overcapacity mode after more than four years and spot market prices have fallen below small quantity producers cash production cost levels (US$20/kg – US$15/kg) again in 2015.
However, overcapacity also remains in monocrystalline ingot/wafer production, adding to pricing pressures in 2015 of mono-wafers, compared to multi-wafers.
AUO's PV module operations, BenQ Solar with manufacturing operations in Malaysia produces monocystalline modules but does not have integrated production operations.