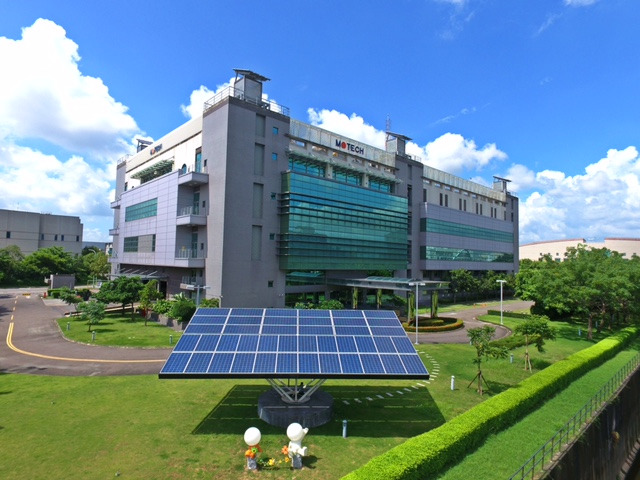 Taiwan-based PV cell and module manufacturer Motech Industries plans to deploy 400MW of solar in Pingtung County in southern Taiwan, according to a company executive.
Allen Wu, vice president, global sales and marketing centre, Motech, told PV Tech that construction is likely to begin in the first half of next year over roughly 400 hectares of land, requiring an estimated investment of NT$20 billion (US$665 million).
Wu also confirmed that Motech is in talks with several other Taiwanese cell makers over collaborating on setting up a major module manufacturing facility also in Taiwan. While the project is still at the very early stages of discussion, the first phase would most likely be 200-300MW, followed by ramping up to 500MW and then 1GW eventually.
Wu noted: "Many details need to be discussed among several different parties."
Until the Taiwanese government set up an ambitious 20GW by 2025 solar target, much of the country's solar equipment had been exported. Now the country's feed-in tariff (FiT) offered to solar projects strongly favours those using high efficiency modules (6% bonus) and Taiwan is well-known to manufacture cells of generally higher efficiency than those of its neighbours. The Voluntary Product Certification (VPC), awarded to high efficiency cells and modules, started to be allocated in the first half of 2017.
Major utility-scale projects such as those mentioned above, and Equis Energy's 70.2MW plant won this month, will increase demand for equipment within Taiwan itself.
Regarding Motech's cell manufacturing capacity, Wu said the company is working on various extensions "maybe in Taiwan and also China" and these could be realised in Q4 2018.
In recent Q2 results, Motech continued a fourth consecutive quarterly loss, yet losses declined on increased solar cell shipments in the second quarter of 2017.
Motech is one of a number of Taiwanese manufacturers, including Neo Solar Power (NSP) and AU Optronics for example, that are beginning to transition towards vertical integration – seeing an opportunity to raise capital via the downstream PV market (See blog from PV Tech's head of market research Finlay Colville).