SolarCity president exits amidst board restructuring ahead of Tesla merger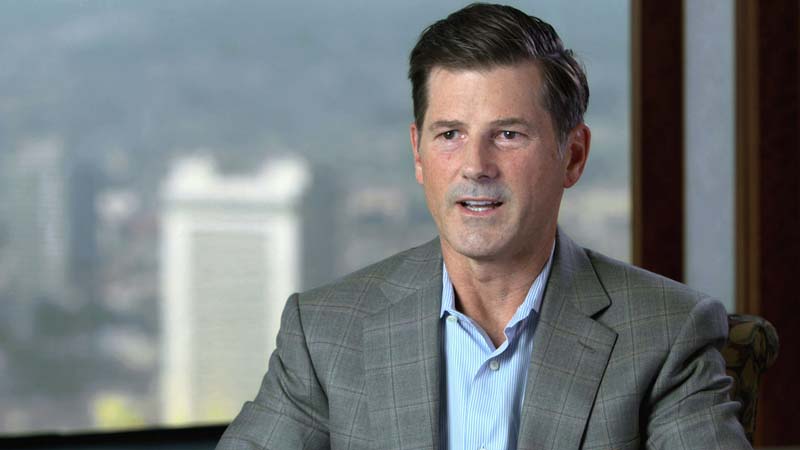 Former SolarCity president and chief operating officer (COO) Tanguy Serra is set to leave the company at the end of the year, amid further executive restructuring in the wake of the US$2.6 billion Tesla deal.
"Tanguy has played a pivotal role in helping SolarCity achieve the lowest operations costs in the solar industry. He is extremely talented, but due to overlap at the new company, he is going to pursue a new venture. I'm grateful for everything Tanguy has contributed to SolarCity," said CEO Lyndon Rive in a statement.
Radford Small has been promoted to the role of chief financial officer (CFO) after being a managing director and COO for clean technology and renewables since joining the solar installer in 2015.
"Rad has been a tremendous asset—he's excelled at everything we've put on his plate—and he brings an incredibly valuable skillset to a potential combination of Tesla and SolarCity," said Rive. "This promotion largely reflects the reality of the current roles and responsibilities in SolarCity's finance department. Rad has been leading our efforts in the capital markets for some time, and has been playing an increasingly visible role in financial planning and analysis, investor relations and accounting."
This news follows Lyndon Rive and CTO Peter Rive foregoing their prior salaries of US$275,000 per annum for just US$1 per annum for their services, which was reportedly instigated as per their request.
centrotherm photovoltaics AG management shake up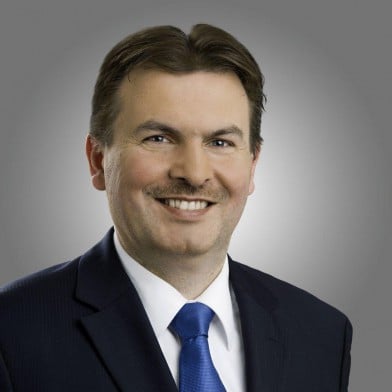 German PV and polysilicon manufacturing equipment specialist centrotherm photovoltaics has welcomed a new CEO and a new member of its management board as the company initiates some changes to its executive board.
The company supervisory board has selected Gunter Fauth to succeed long-standing member Peter Augustin as COO. Fauth will join Jon von Schukmann on the supervisory board; the latter being appointed company CEO.
In other news, the company recently withdrew its earnings forecast for fiscal year 2016, due to PV manufacturers postponing capital expenditure (capex) plans on overcapacity and rapid price declines, despite reporting a €42.0 million total for its H1 PV and semiconductor sales.
SunTegra appoints Mark Paille as director of sales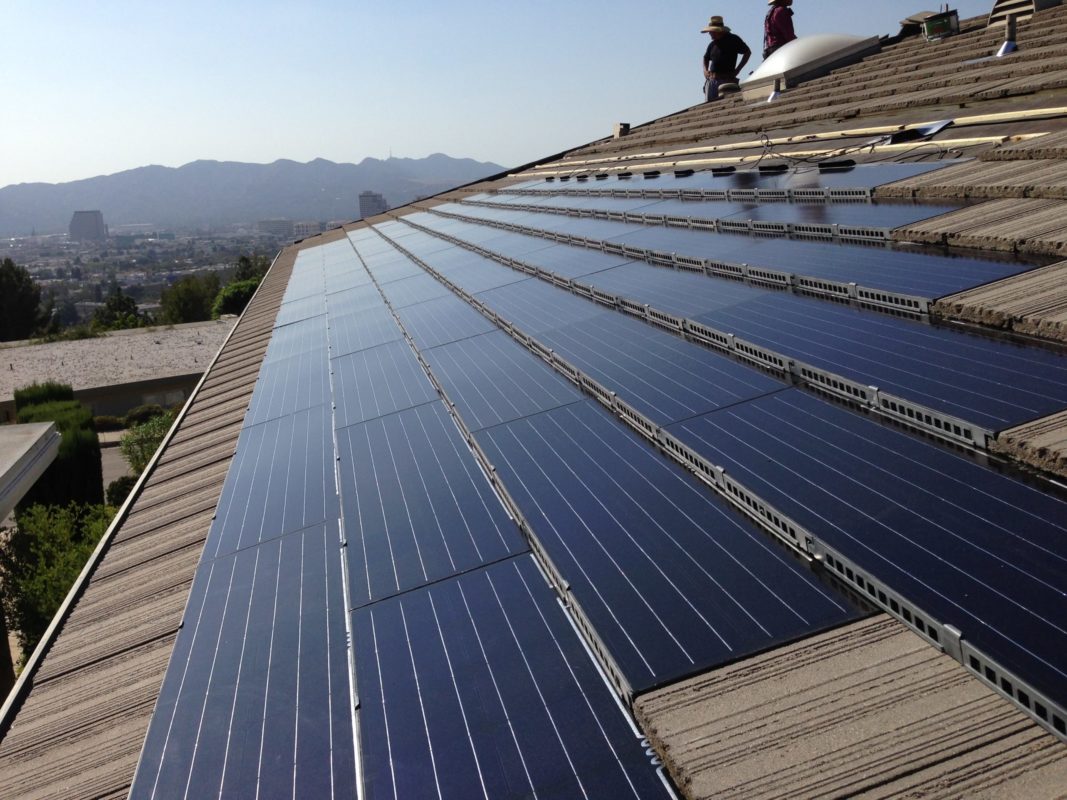 Integrated solar solution provider SunTegra has appointed Mark Paille as its new director of sales. Previously, Paille led Northeast sales and marketing for Dow Chemical's Powerhouse Solar Shingle product.
In his new role, Paille will be responsible for managing all SunTegra sales as well as developing new channel partners across North America.
"We are delighted to have Mark join our team at a time when we're seeing a huge surge in demand from both solar installers and home builders," said SunTegra CEO Oliver Koehler. "Mark's extensive experience selling roof-integrated solar products and developing strong channel partners will enable us to expand sales of our SunTegra Shingle and Tile products and position SunTegra for strong growth in 2017."
"SunTegra is selling a truly disruptive product that offers 40% more power than the Dow Powerhouse Shingles at a price that is 30% less—you bet I'm excited to be here," said Paille. "There is no doubt in my mind that SunTegra's product, reliability, comprehensive warranty and strong customer service make them the leading provider of solar shingles and tiles in the US."
Former First Solar exec Bruce Sohn joins Siva Power as vice chairman of the board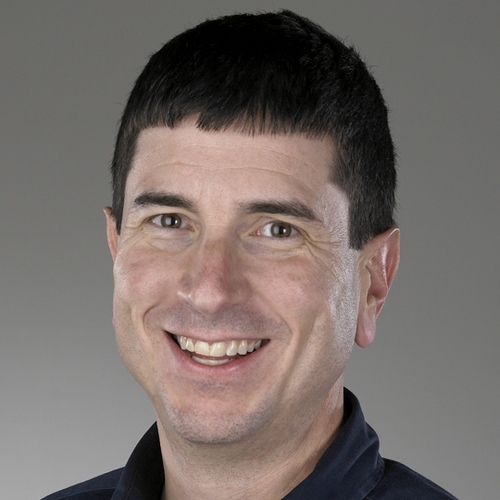 California-based thin-film manufacturer Siva Power has hired solar executive Bruce Sohn as its vice chairman of the board.
Sohn brings a wealth of experience to the role, having been a key player in First Solar's growth as a global thin-film producer and also previously holding leadership positions at Intel corporation. Sohn was First Solar's president in 2007, where he was integral in growing the company from its pre-revenue stage to the multi-billion dollar enterprise it is today.
Siva Power CEO Brad Mattson said in a statement: "If I had my choice of any executive in the world to join our team, it would be Bruce Sohn. What he achieved at First Solar speaks for itself, and it says a lot about Siva and where Siva is going now that someone like Bruce has joined us. We've consolidated the best and the brightest minds in the thin-film solar industry and Bruce Sohn is a special addition to that brain trust. It was under his leadership that First Solar, the only American thin-film PV success story, became what it is today. His guidance and leadership will be invaluable to Siva going forward as we become the next success.
"Bruce's extensive experience in growing and managing large teams, and in global manufacturing capability, will prove to be a huge asset to Siva Power as we take our next step into giga-scale manufacturing. We're really pleased to have him and are looking forward to working together – there's a lot for us to achieve."
Currently, Siva Power is developing CIGS thin-film solar modules at its Santa Clara, California headquarters.
Five members of Congress receive solar accolades from SEIA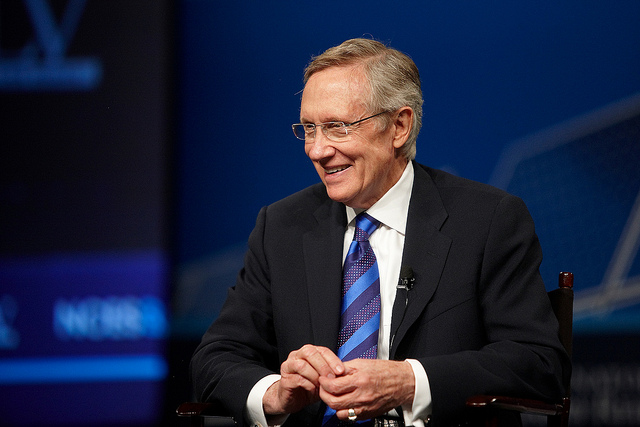 The Solar Energy Industries Association (SEIA) has presented four members of congress with prestigious solar awards for their work in strengthening the industry.
Democratic senate leader Harry Reid was the recipient of the first ever Lifetime Solar Pugilist Award and is deemed by the SEIA to be the "strongest advocate for the solar industry ever to serve in Congress." Indeed, Senator Reid was an instrumental party in securing the ITC extensions in 2008 and 2015 as well as being one of the original architects of the credit.
Similarly, four other congress members each received the SEIA solar champion award for their efforts in working to preserve and extend the ITC. The work put in to achieve the credit and its extension cannot be undervalued; with the SEIA estimating that as a result of prolonging the credit, solar jobs will more than double in the US, reaching 420,000 by the end of the decade. Furthermore, solar capacity in the country will more than triple during that time – potentially hitting 100GW by 2020.
Senator Dean Heller received the award for his position on the Senate Finance Committee where he ensured that the ITC remained a key component of the final negotiations of the 2015 tax and budget debate.
Senator Michael Bennet introduced legislation to allow solar develops to claim the ITC based on when they started construction, instead of when the project was finished, in addition to securing an important reform that allowed for an extension.
Fellow award recipient Representative Tom Reed was recognised for his efforts in adopting an "all of the above" approach to American energy policy that encapsulated solar as a disruptive technology.
Similarly, Representative Mike Thompson received his award on the back of being an architect of the 2008 ITC extension, as well as being the lead sponsor of the legislation that served as the model for the 2015 extension.
"Support for solar energy is support for American jobs and innovation," said Tom Kimbis, SEIA's interim president in a statement. "These five legislators have demonstrated through their leadership in the halls of Congress, their public support and their voting records that they recognize the enormous benefits – from national security to economic development – bestowed on our nation through solar energy. We credit them with recognizing that solar is not a partisan technology, thank them for their relentless support, and proudly present them with these well-deserved awards."