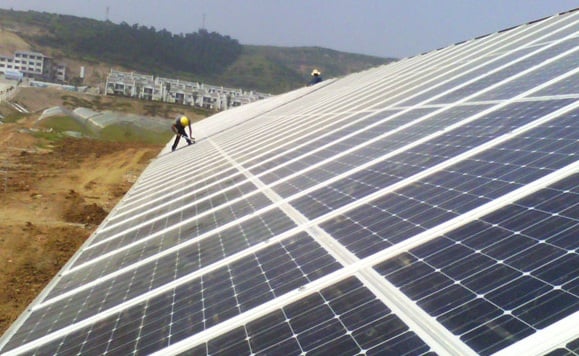 Indian developer Mytrah energy has received a direct loan facility of up to US$175 million from the Asian Development Bank (ADB) to help fund the development of solar and wind projects in Mytrah's pipeline.
The loan will be provided to the projects individually on a project finance basis and Mytrah expects to reach a capacity of 1GW within 12 months.
Furthermore, the company has entered into a contract with China-based PV manufacturer Risen Energy to purchase up to 175MW of Solar PV modules.
Mytrah won a 50MW project with a tariff of INR5.97/kWh (US$0.09) in a Punjab solar auction last September.
Ravi Kailas, Mytrah chairman, said: "The involvement of ADB is further evidence of the growing maturity and quality of our business, and our contract with Risen is an exciting development in our solar division. Together, these underpin our growth plan and we now expect our operating capacity to reach 1,000MW within 12 months."
Last month, ADB and the US Agency for International Development (USAID) also signed a memorandum of understanding to invest US$848 million for the development of Indian solar parks.
If you are looking to invest in or develop solar projects in India, join us on the 7th of June in London at Solar Finance & Investment: India, a conference designed to bring together European and North American investors and developers looking into the Indian market, as well companies with consolidated presence that are exploring new partnerships.