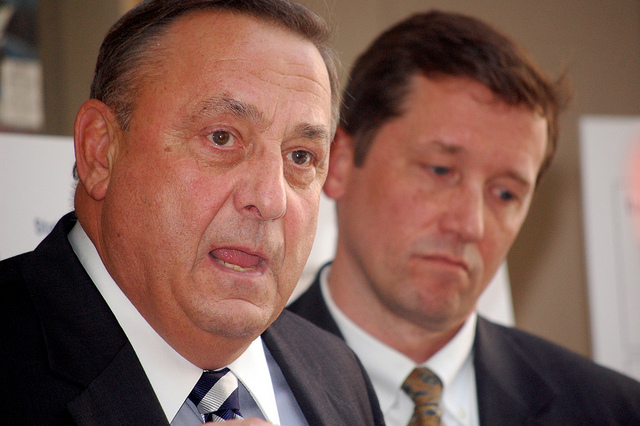 The Maine Public Utilities Commission (PUC) held a public hearing yesterday to discuss the state's proposed amendment to existing net metering policy – namely, to cut existing financial incentives for new and existing users.
The controversial proposal to roll back state net metering rules caused spectators to flood to Hallowell where the public meeting was held.
The changes currently being debated could follow a similar route to states such as Nevada and Arizona where financial incentives for solar users were cut. Importantly, the proposed incentive cuts would not just affect existing PV systems but future ones as well.
At the heart of the debate in Maine is net metering critic governor Paul LePage, who is of the opinion that net metering shifts an unfair subsidy onto non-solar users. The PUC took this a step further with its proposal to phase out net metering credits. In addition, the PUC argue that while the cost of PV systems has declined over time, the rates have remained constant for more than 20 years.
At the meeting in the PUC office in Halowell, the Commission discussed that under its new proposal, new customers would see the existing net metering rate cut in half. Existing customers would see the rate drop in 15 years.
According to local reports, Commissioner Harry Lanphear defended the new proposal amidst a backlash that suggested the new rates would be detrimental to Maine's growing solar industry.
"We are not proposing to eliminate all compensation for net metering. We are proposing a reduction that we do want feedback on and that's why we are here today. We really want to listen to the public and we want to do the right thing that's the most fair for all ratepayers.
"You would get 90% of the value of the transmission and distribution part of the bill. But on the supply part, you would be fully compensated. You'd get 90% of the value but you'd get 90% for 15 full years."
Reception to the hearing was mixed; some spectators agreed with the PUC's proposals, with others, such as the Conservation Law Foundation, arguing that the Commission was not authorised by law to phase out net metering.
Following the public hearing, the PUC is apparently to redress public issues; with comments accepted until 2 November. A final decision as to the fate of Maine's net metering rates is expected to be reached by the end of the year after a PUC vote.
However, as the next legislative session is close approaching, solar supports are urging the PUC to postpone on making a decision in hopes that an alternative compromise can be found. For example, Senator Tom Saviello has been vocal about his intentions to back a bill next year that will "modernise Maine's solar economy".