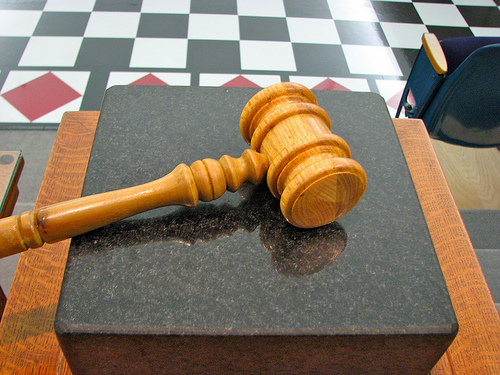 In an overwhelming majority, the Nevada State Assembly passed a bill that aims to restore the state's rooftop solar industry.
AB 405 was passed yesterday by a 38-2 vote. It was heard in the Senate yesterday but no immediate action was taken.
A proposal in the bill put forward by Democrat Assemblyman Chris Brooks is expected to help revive Nevada's solar market, which took a major hit in 2015 after the Public Utilities Commission (PUC) voted to end retail net metering by driving up the cost for residents to generate solar power. The regulatory changes promptly halted solar activity in the state for many installers, causing hundreds of layoffs.
Brooks' proposal is a 'Solar Bill of Rights' provision, which reinstates net metering under a tiered system for calculating the export rate of electricity based on the overall number of rooftop solar installations in the state. Moreover, the bill itself aims to fully restore retail net metering, (which stands at about US$0.113/kWh), starting at 95% of the full retail rate for excess energy produced, until the state's cumulative capacity of solar generators is nearly doubled. The reimbursement rate would be reduced to 90% for the next 160MW, dropping to 80% when rooftop solar energy totals 10% of the peak power grid production.
The bill also encompasses a system for residential solar users to share daytime rooftop energy with the power grid in exchange for credits towards night time and cloudy-day power.
The bill as it stands is considered a victory for Nevada's embattled solar industry, as it restores some economic certainty to solar businesses and customers in the state. If AB 405 passes, owners of rooftop solar systems will return to their former existing rates.
Local installer Sunworks welcomed the passage of the bill. "We're pleased with the passage of the revised bill. We believe the bill provides greater transparency for consumers and businesses and will enhance Nevada's solar industry through a sensible rate structure and will lead to accelerated growth in solar-related jobs," said Casey Coffman, regional vice president of sales.
Expenses
While the potential benefit the bill could yield is great, so is the cost of implementing these measures. According to a document submitted by state utility NV Energy, AB 405 would create new costs of more than US$48 million annually over its 20-year lifespan.
The credits users would be paid for excess solar energy would cost more than US$30 million a year on average, according to NV analysis, as well as an additional US$18.2 million in "cost of services" to net-metered customers.
When the obligation from the thousands of current net metering customers is included, the annual cost of the residential rooftop solar programme would average US63.3 million a year or US$1.3 billion over 20 years.
"Assembly Bill 405 does not address who will be responsible for these costs or administer the private solar generation program if the Energy Choice Initiative passes in November of 2018," the document reads.