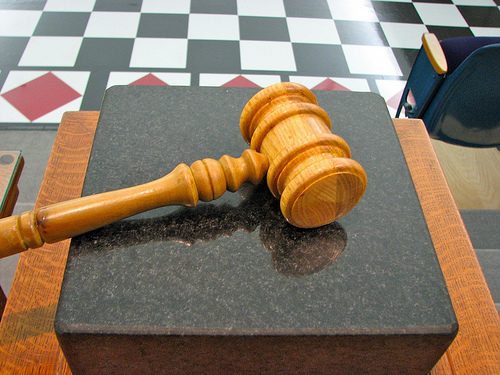 Nevada has failed to gain a community solar programme and to extend its renewable portfolio standard (RPS) to 40% by 2030, after governor Brian Sandoval vetoed those bills on Friday.
AB 206 would have boosted the state's RPS up from its current standard of 25% by 2025. Also vetoed was SB 392, which would have established a state-wide community solar programme with associated utility credits.
However, Sandoval expressed concern that the community solar bill would clash with the newly-reinstated rooftop solar industry.
"SB392 attempts to link itself to AB405 by requiring the solar energy credits to be the same for both rooftop solar and community solar gardens," Sandoval's veto says. "Although I am confident that the system set up by AB405 will be beneficial to Nevada and its solar energy economy, it is unclear whether these bills are compatible or conflicting."
Sandoval also said that the higher RPS would be "premature" in Nevada's current evolving energy policy.
"AB206 usurps the role of the (Public Utilities Commission of Nevada) and specifically prohibits it from considering the 'uncertainty' of energy choice," he said.
However, the governor is set to create a committee on the state's Energy Choice Initiative later this year, and has said he aims to consider a higher RPS and community solar gardens in the upcoming executive order.
"To achieve the goals set forth in AB206, and to respond to the concerns raised in this veto message, I will amend my executive order regarding the Committee on Energy Choice to direct it to study, review and discuss an increased RPS in the face of energy choice and make recommendations to me and the 2019 Legislature," he said.
Things have looked up for solar in the Silver State after Sandoval passed AB 405 which reinstated the popular net metering scheme that was scrapped by the Public Utilities Commission (PUC) in 2015. Whilst this was a significant victory for Nevada, cemented by the return of many integrated residential installers, clean energy advocates were disappointed at the vetoes of the other bills.
"We are deeply disappointed that Governor Sandoval chose to veto legislation that would have made Nevada an emerging leader in clean energy and an advocate for working class families who support a clean energy economy," said Rudy Zamora, director of Chispa Nevada, a project of the League of Conservation Voters.
"While Governor Sandoval's veto to increasing Nevada's renewable energy goals is a missed opportunity to strengthen the Silver State's leadership, the nine energy bills signed into law this year signal that Nevada will once again participate in our nation's growing clean energy economy," said Jessica Scott, Interior West director for Vote Solar.
In good news, NV Energy recently issued an RfP for 50MW of utility-scale solar.