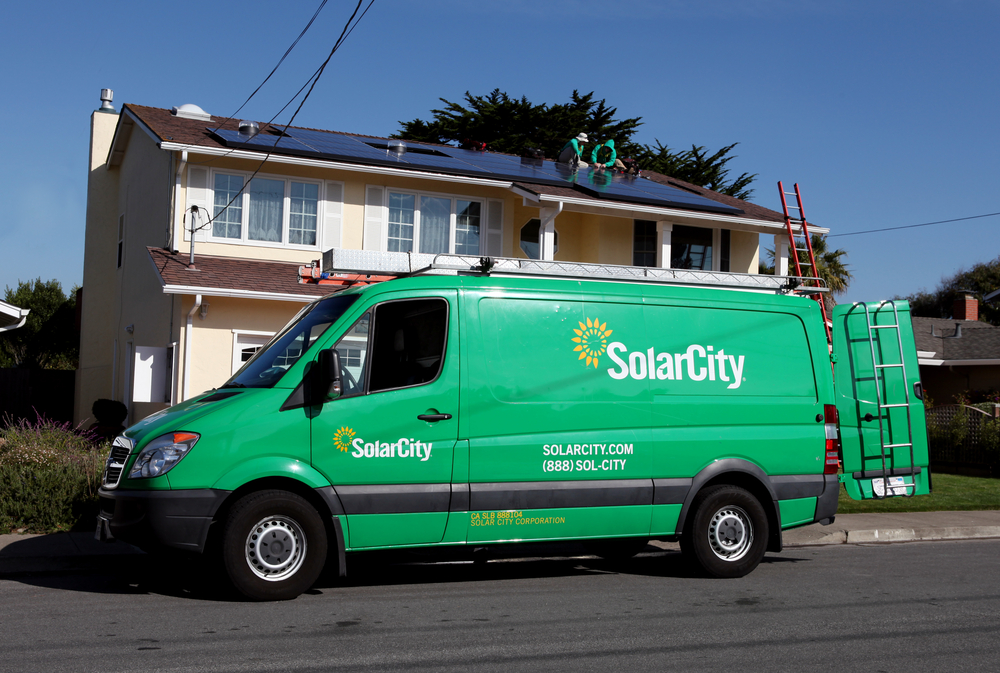 On Monday, a ruling by Nevada Public Utilities Commission (PUC) chairman and presiding officer Paul A Thomsen barred SolarCity from intervening in upcoming proceedings concerning the grandfathering of more than 20,000 rooftop solar customers.
After Nevada's largest utility, NV Energy, made a filing with the PUC in late July requesting that customers who had installed a private system (or who had an active and approved application to interconnect a system) prior to 31 December 2015 would be grandfathered.
The request was followed by a pre-hearing conference on 25 August which is now to be supplemented with a review of the proposal; and it is this regulatory review that SolarCity has been barred from.
According to the PUC document, the leading residential solar company was excluded from proceedings on the grounds that it "failed to claim a valid direct and substantial interest for purposes of intervention". Furthermore, the mere existence of contracts between SolarCity and its customers was not sufficient to "allow SolarCity to appropriate the interests of its customers"; and as SolarCity is not classed as an association, it is unable to represent the interests of others – even if those others may have installed SolarCity equipment.
The presiding officer also found that SolarCity's interest in conducting sales with its consumers fell under the remit of "speculative business plans" which did not qualify as a valid direct and substantial interest, which would need to be present if SolarCity wanted to intervene in the proceedings.
The ruling did not sit well with SolarCity, with chief policy officer and former consumer advocate for the state of Nevada Jon Wellinghof commenting: "The Presiding Officer has excluded the one party that the people of Nevada actually chose of their own volition, their solar provider. It makes no sense to exclude these Nevada ratepayers from the table given SolarCity has been fighting for the grandfathering of these solar customers from day one."
Indeed, NV Energy's official appeal for solar grandfathering came just a few days before the Nevada Supreme Court was to hear arguments concerning the controversial Bring Back Solar referendum that attempted to put the new net metering rates up for consumer vote on the November general election ballot. Utility support for grandfathering came a few weeks after an original recommendation by governor Sandoval's New Energy Task Force, which was supported by many rooftop solar advocates, including SolarCity; causing some to view NV Energy's appeal as last-ditch, or too little too late.
Customers' best interests?
Even at that time, NV Energy expressed that such parties did not have customers' best interests at heart when supporting the proposal. "Unfortunately, it appears that these out-of-state solar suppliers are more concerned with increasing the subsidies needed to run their businesses than taking care of their approximately 32,000 contracted customers, who are our customers too," said Kevin Geraghty, NV Energy's senior vice president of energy supply, in July. "It seems that they created uncertainty for customers who purchased or leased a rooftop system by not clearly communicating that their rates were subject to change in future regulatory proceedings. Many of these net metering customers entered into 20-year leases believing that they would be locked into a rate, and that they would save money because NV Energy rates would increase every year. Neither of these sales pitches are true."
SolarCity however had appealed "as soon as legally possible" in support of grandfathering, the company wrote in a statement, whilst revealing that NV Energy waited five months to issue their advice letter.
"During those 161 days that NV Energy stood by, their customers had no choice but to pay NV Energy higher bills, as the utility collected on those increased fixed charges for existing solar customers that their tardily filed Advice Letter would reverse," the statement continues.
"The utility's delay gives credence to the cynical notion of some that this proceeding is meant to rehabilitate NV Energy's waning public image, rather than support what's in the best interest of Nevada's solar consumers and other ratepayers."
Clearly, both parties believe the others' motivation for grandfathering is misguided. In any event, it is the Nevada PUC who will ultimately decide whether to approve the measure or not. PV Tech reached out the NPUC for comment on SolarCity's exclusion, who declined to comment, mentioning only that the order speaks for itself.