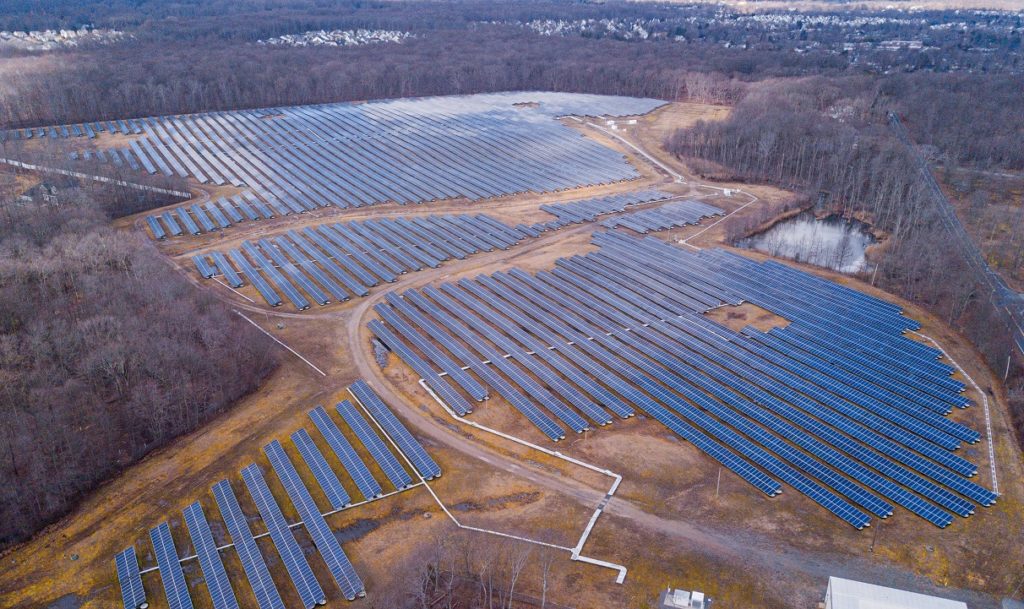 The state of New Jersey has announced a set of new clean energy and climate change initiatives, including a commitment to 100% clean energy by 2035.
In a speech at Rutgers University, state governor Phil Murphy outlined the measures, which were underpinned by three executive orders. Chief among them is the commitment to 100% clean energy by 2035, which the state government defined as "100% of the electricity sold in the State to come from clean sources of electricity by January 1, 2035".
The governor also outlined plans to electrify the state's building sector by making 10% of low-to-moderate income buildings clean electrification-ready by 2030 and installing zero-carbon-emission space heaters in 400,000 homes and 20,000 commercial buildings.
The speech also included a number of announcements about electric vehicle (EV) incentives and adoption, including making sure that all new cars sold in the state in 2035 are zero-emissions vehicles and offering state grand funding for the adoption of heavy-duty EVs.
The final measure set out plans to enhance flood protection in riverine and coastal areas.
"Combined with our federal partnerships reinforced through the Inflation Reduction Act, these comprehensive initiatives will better protect and prepare every New Jersey community, including those on the front lines of climate change who have previously been left out and left behind," said Murphy.
New Jersey has 4.2GW of solar installed as of Q3 2022 according to data from the Solar Energy Industries Association (SEIA), making it the 8th largest state for installed solar capacity in the US. It's also one of the top ten states for community solar deployments, where smaller-scale projects are installed to directly support and benefit local communities.
EIA's data shows that 2021 was the first year when community solar made a meaningful impact on the state's solar generation makeup. Recent analysis from Wood Mackenzie projected that the US community solar market is set to double over the next five years, in large part because of the Inflation Reduction Act's stimulating effects.
Eric Miller, NJ energy policy director at the Natural Resources Defense Council, said: "With affordable and clean electricity, New Jersey can leverage billions of dollars in federal funding to rapidly decarbonise the building sector – lowering energy costs for residents and businesses and putting New Jersey on course to achieve its goal of reducing economy-wide emissions 50% by 2030."