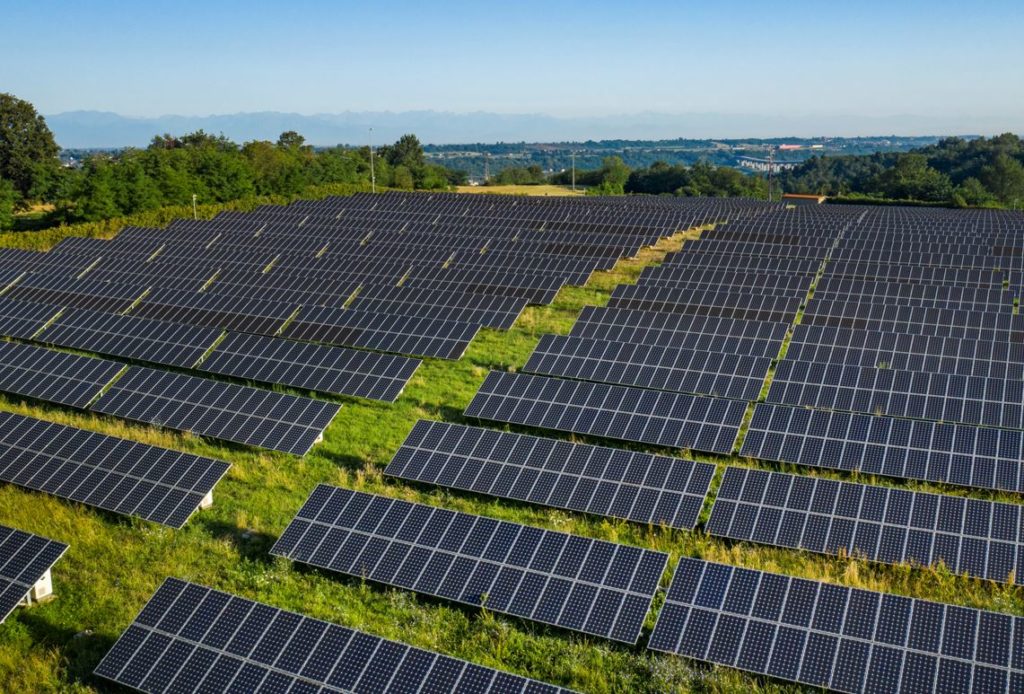 NextEnergy Capital's (NEC) recent US$896 million raise will allow it to move into less mature solar markets, developing projects at speed and realising value for investors as it draws on lessons from UK assets which are now undergoing a battery storage retrofit programme.  
Ross Grier, managing director of NEC in the UK, spoke with PV Tech Premium to discuss the company's development plan, lessons learnt from past operations and what NEC is planning for its UK assets.
At the end of January, NEC raised US$896 million for its NextPower III ESG (NPIII ESG) fund – it had targeted US$750 million – that is aiming for 2.5GW of final installed capacity in OECD countries. NEC said NPIII ESG was the "largest OECD-focused solar infrastructure fund" in the world.
Grier says the fund is primarily focused on buying project rights and delivering projects with engineering, procurement and construction (EPC) contractors across OECD countries such as Portugal, Chile, Spain, Poland, North America, India and more.  
"We're only investing in places where we really understand the market," says Grier. "We have teams on the ground, we have experience on the ground, and we're therefore able to realise the projects quickly and realise value for our investors through that diversified pool of assets."
Indeed, NPIII ESG has already started investing and has an installed capacity of 742MW spread across 23 projects and two portfolios. It has assessed 35GW of projects and has a further 521MW under exclusivity, with 3GW under review, it said in a statement at the time.  
Grier explains that the vast majority of those assets would be solar PV but that NEC was also considering the use of other renewable technologies and battery storage.
He says some of the OECD markets are earlier in their renewables journey than the UK, where NEC is based, and therefore lessons can be drawn from previous operations when entering new international markets.
"We see a lot of opportunity in those international markets," he says, "they generally speaking are earlier in their renewables journey than the UK market."
"Once you really understand solar in those mature markets, you're able to replicate those learnings and a load of those supply chain and realisation concerns are mitigated through previous experience."
When it comes to the UK market, NEC has been very active lately. In December it secured backing from the UK Infrastructure Bank for a new 50:50 fund that aims to raise £500 million (US$663 million) to invest in subsidy-free solar power plants in the UK. Dubbed NextPower UK ESG (NPUK ESG), the ten-year infrastructure fund will be the UK's largest subsidy-free solar investment fund, the company said.
Meanwhile, NEC is in the midst of a battery energy storage system (BESS) retrofitting programme across its UK sites as it considers "what the next wave of solar looks like in the UK," says Grier.
Through its UK NextEnergy Solar Fund (NESF), NEC has signed a £100 million (US$132 million) joint venture (JV) with EelPower which is targeting 250MW of storage assets and has already signed its first acquisition of a 50MW standalone utility scale BESS project in Fife, Scotland.
"The whole purpose of that vehicle is to think around standalone battery storage," says Grier.
He says NEC was an early mover in the UK battery storage space – one of the world's biggest storage markets – and that this length of involvement has given the company a granular understanding of market dynamics and how to monetise BESSs.
But standalone storage isn't enough for NEC and the company is now looking to retrofit its 90 UK assets with 5MW-20MW BESSs, with planning permission already granted for one such project in its first batch of five retrofit sites.
"That will be a key… part of how we continue to grow the vehicle and bring that diversification out into the future," says Grier, adding that the focus is currently on lithium ion batteries because they are tried-and-tested and bankable in a UK context.
In the longer-term, however, NESF will also be considering longer duration storage and how that can fit with its UK assets.