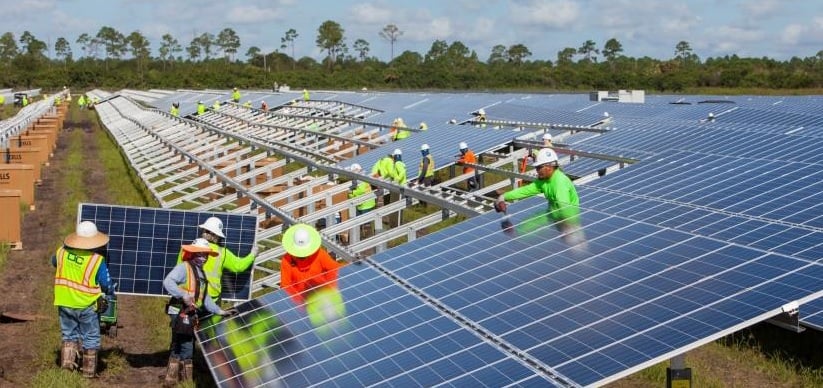 NextEra Energy Partners (NEP) has added a total of 692MW of PV power plant projects, including Distributed Generation (DG) programs to its renewable energy project pipeline.
NEP noted that the new additions for 2018, included 21MW of solar and 15MW of battery storage projects and 671MW of solar and 75MW of storage projects in the post-2018 period.
US Solar projects under signed contracts in the 2017 to 2018 period totalled 504MW, with signed contracts in the 2019 to 2020 period of 1,483MW.
Jim Robo, chairman and chief executive officer of NextEra Energy Partners said, "During the quarter, we completed the sale of the partnership's portfolio of Canadian wind and solar projects. This transaction is expected to be accretive to long-term growth, as the proceeds are expected to be redeployed into higher-yielding assets in the U.S. later this year that would benefit from the lower effective corporate tax rate and longer tax shield."
The company sold the 396MW portfolio of wind and solar generation assets located in Ontario, Canada, to affiliates of Cordelio Power for US$573 million.