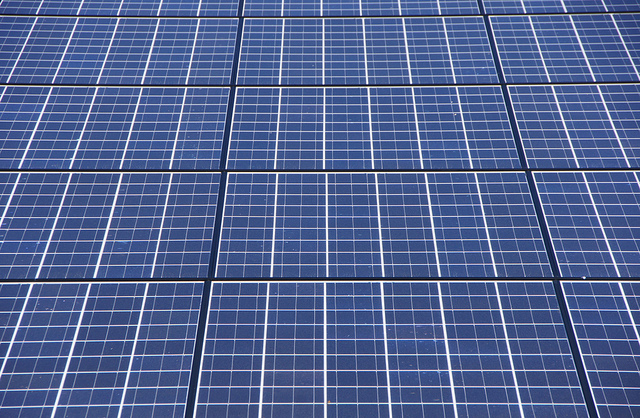 NextGen Climate America has released a new report, in collaboration with ICF International, that showcases the positive impact that making the switch to clean energy could make on economic growth in the United States.
The report, titled Economic Analysis of U.S. Decarbonization Pathways, uses studies released in Energy and Environmental Economics' (E3) Pathways to Deep Decarbonization in the United States report to study the effects that clean energy could have on US financial growth.
According to NextGen's report — under E3's projections of investing in clean energy and cutting down on greenhouse gas emissions — the US would add over 1 million jobs by 2030 and nearly 2 million by 2050 — with over 1.2 million jobs in the construction market as a result of developing renewable energy projects.
By lowering emissions levels 80% from 1990 levels by 2050, the US would also boost its GDP by up to US$290 million and raise household incomes across the country.
Due to the development of new well-paying jobs in the renewable-energy sector, households could see their disposable income increase by US$350 – US$400 by 2030 and by as much as US$650 in 2050.
In total, shifting to clean energy could boost the US' GDP by US$145 billion by 2030, or a 0.6% increase when compared to current projections. By 2050, making the switch to clean energy could grow the GDP by US$290 million, or a 0.9% increase over current estimates.
NextGen Climate America founder Tom Steyer noted: "This report clearly demonstrates that shifting to clean energy would significantly improve our country's economy for decades to come and create more well-paying jobs for American families. Transitioning to a clean energy future won't just address the threat of climate change—it will put millions of Americans to work, raise household income and build an economy that works for everyone."
When weighing its projections, the report noted that the net job impact as a result of clean energy integration could vary from 200,000 to two million in 2030, as well as 200,000 to three million in 2050.
When examining total job growth, manufacturing positions are expected to grow as more renewable energy projects are tabbed for development, while mining is expected to suffer some of the largest losses amongst sectors. By 2050, utility companies are expected to generate over 100,000 new jobs.
While workers in the fossil sectors might be on the outside looking in as the energy market switches to renewable sources, the report also notes that these individuals are also likely to find positions in these new sectors with additional training and upskilling.