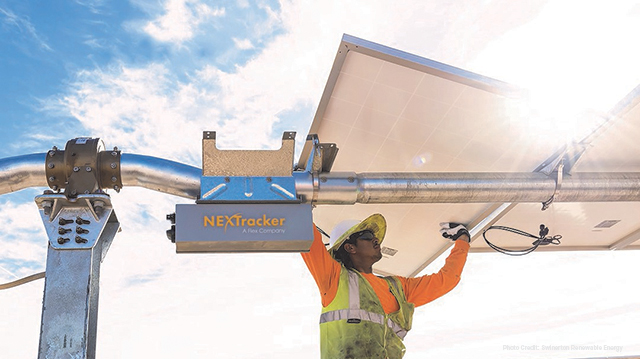 NEXTracker has started supplying its single-axis trackers to what it claims to be the largest solar plant in the Western Hemisphere at around 750MW capacity, with more than 200MW of trackers already delivered to the site in Mexico.
Italian power giant Enel recently started construction of a 754MW solar plant in Mexico, which will be the largest PV project in the Americas once complete. NEXTracker told PV Tech that it could not confirm which plant developer it is delivering trackers to, although it is highly likely to be the same project.
In an in interview on Enel's 754MW Villanueva plant, Paolo Romanacci, Enel's head of renewable energies for Central America, said that the plant would be using trackers, while indicating that it is due for commissioning in 2018, and would be powering the equivalent of 1.3 million households – mirroring the few details given by NEXTracker.
For the specific project that NEXTracker is supplying to, it will manufacture a range of structural, mechanical and electrical components locally. A company release said that its trackers are fully sealed against sand and dust ingress, which is critical to operations in the desert climate of Northern Mexico. The firm will also be supplying is newly-developed Supervisory Control and Data Acquisition (SCADA) system.
NEXTracker CEO Dan Shugar, said: "Mexico, along with India, Australia and the Middle East is part of a new wave of renewable energy markets poised for significant growth over the next few years. Much of that growth will be supported by single-axis solar tracking technology.
"With our local manufacturing program, local engineering design expertise and an office in Mexico City, this project has our full support."
Fimer inverter supply
Similarly, Italy-based inverter manufacturer Fimer recently announced that it would be supplying its inverters to a 754MW solar plant in Mexico, but at the time an Enel spokesman would not confirm that this was for Enel's Villanueva plant – although this is again highly likely.
Enel won the Villanueva project in Mexico's first energy auction.