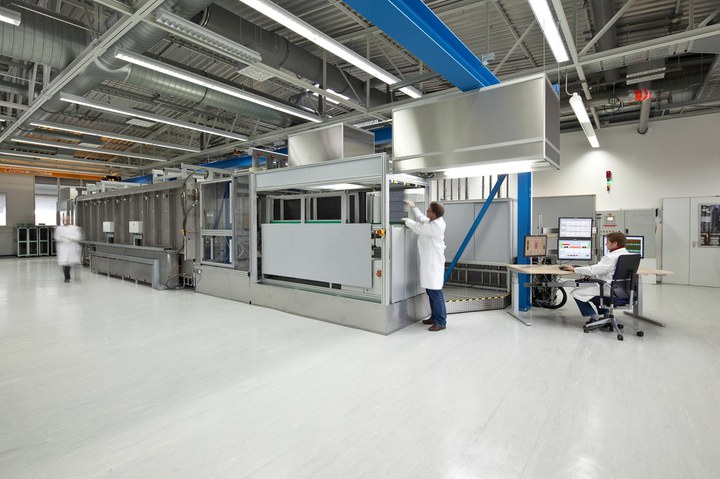 Fraunhofer ISE spin-off, NexWafe has secured a new round of funding from Wermuth Asset Management, which will be used for commissioning a pilot line in Freiburg, Germany to produce 'EpiWafer' substrates for verification and qualification for potential solar manufacturing customers.
Although NexWafe did not disclose the financial details of the funding, the start-up said that investment would relate to industrial volume equipment such as its epitaxial reactor and expenses incurred during wafer verification and qualification.

NexWafe produces high-efficiency monocrystalline n-type wafers that are grown directly from chlorosilane and are a made kerfless, unlike p and n-type monocrystalline wafers.
Dr. Claas Helmke, partner at Wermuth Asset Management commented, "NexWafe's highly innovative product, and efficient processes, make it a revolutionary breakthrough technology for the solar PV industry, and a no-brainer for investment. The award-winning company is on the cutting edge of delivering the technological change the market is looking for."
NexWafe also hopes to build a mass production plant in Bitterfeld, Germany.