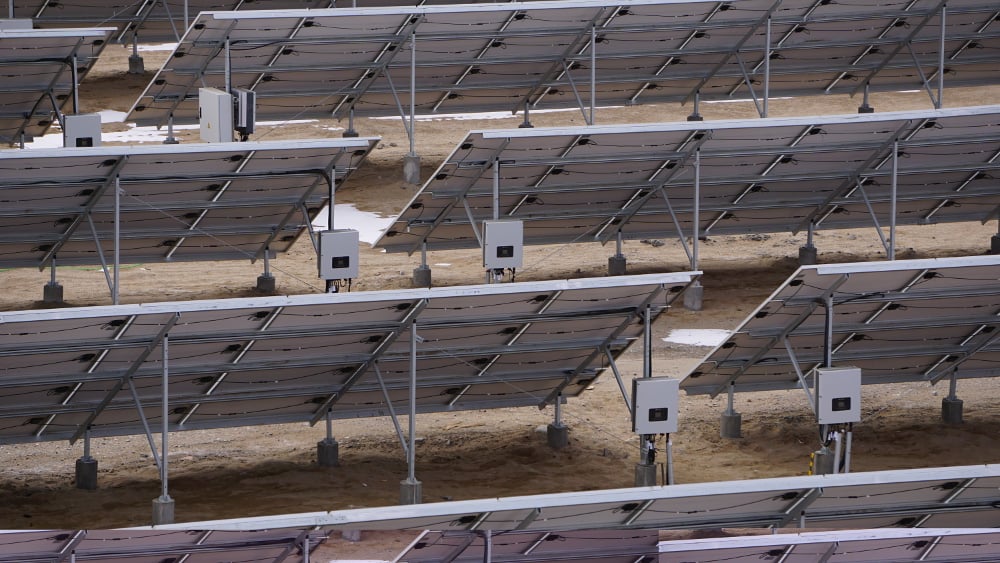 The ease of due diligence on inverters and increased technical awareness among the investor community has helped ease bankability issues surrounding Chinese inverters in recent years.
That is the view of several European developers that have taken to using inverters from major Chinese manufacturers for large-scale projects.
Speaking to PV Tech, Baywa r.e.'s Tine Weiss, head of purchasing, said due diligence was much harder to perform on modules than inverters.
"It's harder on the module side, testing PID for example and defining something where there are no standards and no definitions set out in standards. On the inverter side, they need to fulfil the local grid requirements and that's it. It's quite easy on inverter side," said Weiss.
Huawei, Sungrow, Sineng, TMEIC and TBEA have led a surge of Asian inverter manufacturers globally and in Europe in particular. Market research firms have consistently estimated that around half the top ten suppliers are Asian based firms. With the US market's mid-term future secured by the extension of the investment tax credit, it is expected to become an increasingly important territory for Chinese inverter manufacturers.
GTM placed all five of the above in the top ten inverter firms by shipments for 2015 in research published in March 2016. Speaking at the time of the release of the report, GTM Research analyst Scott Moskowitz said: "Huawei has upended the notion that string inverters would be used in place of central inverters in small and progressively larger utility projects. The company has committed to a fully string inverter portfolio, employing their devices in some of the largest solar power plants in the world."
With developers increasingly looking to secure the O&M contracts for the projects they build, the choice of inverter and the support that backs it up becomes an even more important decision.
"We try to do the O&M as an additional value to the customer," said Stefan Horn, MD for the APAC region at Greencells. "When we make an offer of sale, we want to have the O&M [contract], we want it for at least two years ideally we want to have it for five years.
"One of the reasons we are given higher performance ratio warranties or guarantees is because we work with a company like Huawei which can measure down to on string level performance, so our responsiveness is better. The closer the understanding, the better [the performance] is," he added.