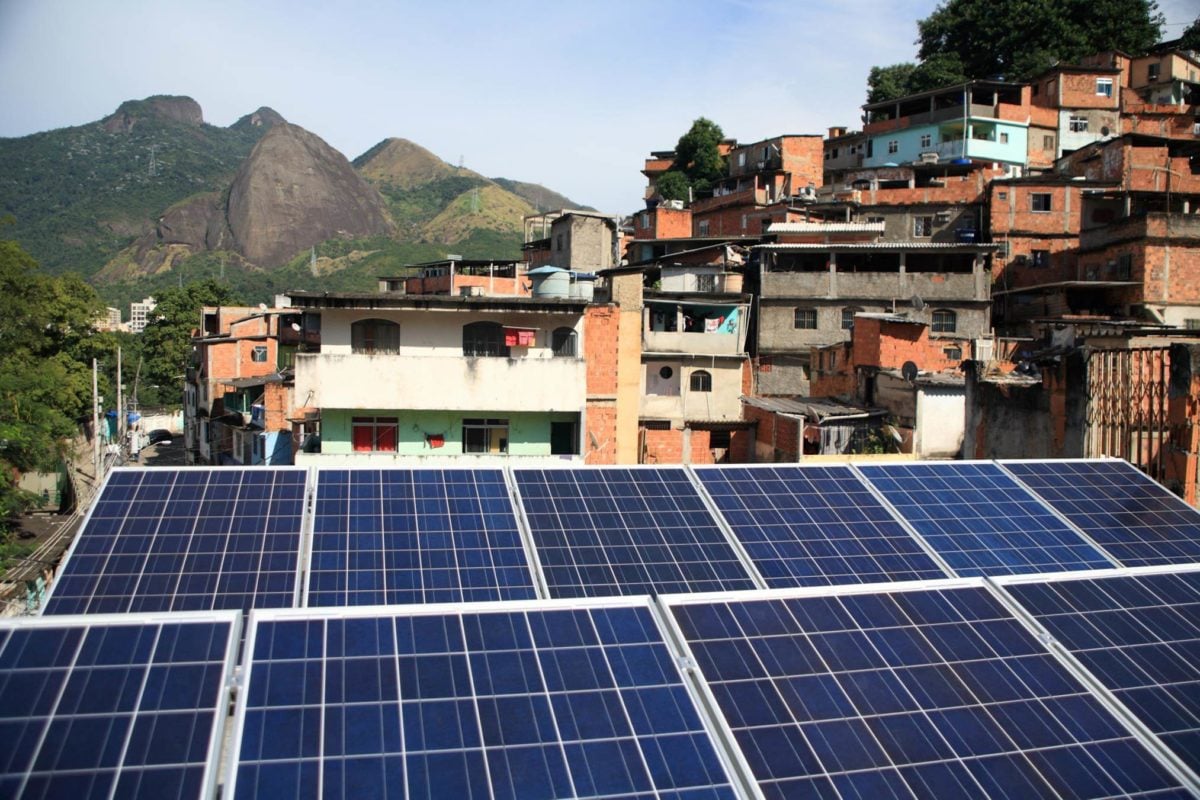 Brazilian public bank Banco do Nordeste (Northeast Bank) has created a credit line to allow companies to install solar PV and other distributed generation renewable energy sources in the mini (75kW-5MW) and micro-generation (>100kW) segment.
Firms eligible to benefit from the new credit line named 'SOL FNE' will be from the agro-industrial, industrial, commercial and service sectors, as well as farmers, cooperatives and associations. However, residential consumers will not be included.
Rodrigo Sauaia, director of Brazil's solar industry association (Absolar), told PV Tech that the Bank only operates in the Northeastern regions and the northern parts of the states of Minas Gerais and Espirito Santo.
The 'SOL FNE' credit line uses funds from the Northeast Constitutional Financing Fund (FNE) and has a payment period of up to 12 years with a one year grace period.
Sauaia said it includes financing up to 100% of the investment on such distributed generation systems. Meanwhile interest rates are between 6.5-11% per year depending on the client and its characteristics.
Sauaia added: "This interest rate is very attractive for projects. Maybe in Europe this is considered a little bit high, but it is not in Brazil."
Sauaia said inflation stood at a little more than 10.3% last year so the interest, which he described as a "special condition" is not significant.
Additionally the PV system can be used as a financial guarantee to access the financing. This means that if the client is unable to meet the requirements of the loan that finances the system, it does not have to provide another real guarantee such as money or goods. Instead the Bank can use the energy system as a financial guarantee to be installed with a different client.
Sauaia said that clients taking advantage of the new financing opportunity will also benefit from the reduced electricity bills from generating their own energy. For example a company using rooftop PV to reduce their electricity expenses by 80-90% will be able to use their avoided costs to pay the loan without taking any money out of their pocket.
Sauaia added: "ABsolar will be working hard to bring the same rationale the same type of financing model to other regions of the country so they can bring forward the model of PV distributed generation to commercial and industrial clients and clients in rural areas."
Due to the lack of coverage for residential consumers, Sauaia said ABsolar is looking to bring other public sector banks to the table to discuss better conditions for financing the end consumer residential customers who want to install PV systems on their roofs.
The financing line is part of the Distributed Generation Development Program for Energy (ProGD), launched by the Ministry of Mines and Energy in December 2015, the aim of which is to encourage consumers to produce their own renewable energy, with a particular focus on solar PV.
With ProGD incentives, the forecast is that by 2030, 2.7 million consumer units may have energy generated by themselves, between residence, trades, industries and the agricultural sector, which can result in 23,500MW (48 TWh produced) clean and renewable energy.