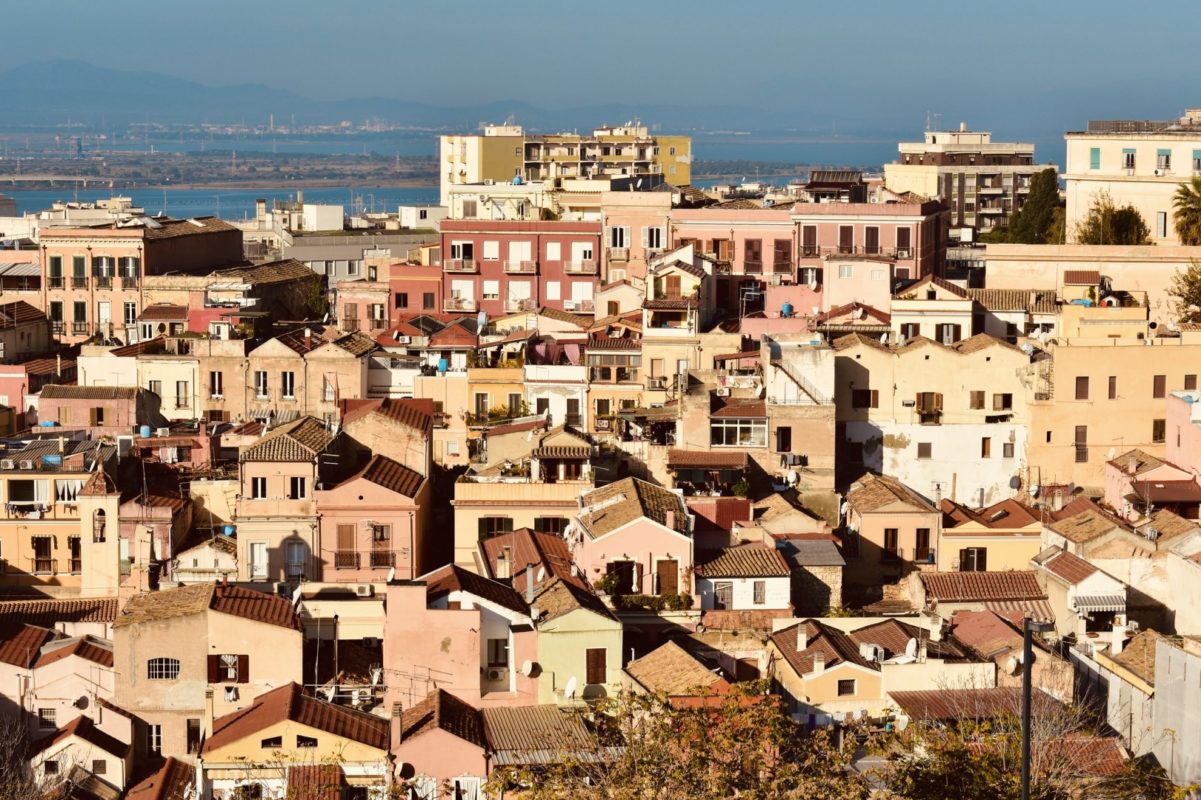 Italy's subsidy-free solar scene has marked a milestone this month with the powering up of a large portfolio on the island of Sardinia, backed by an oil major and an energy trader.
This week, Octopus Renewables, a subsidiary of UK-based energy supplier Octopus Group, said it has switched on a 70MW solar pipeline near Cagliari, Sardinia's capital and largest city, delivering all seven plants without government support.
Octopus-managed funds invested to develop the portfolio, built by Italian EPC contractor Comal Impianti. The seven plants incorporate BYD solar PV panels and SMA's inverters.
The plants also feature single-axis trackers – the components will help boost output by 30%, Octopus believes – and will supply enough power to cover the needs of a fifth of Cagliari homes.
Approached by PV Tech, Octopus said this week the 70MW is wholly covered by five-year PPAs with oil major Shell (30MW) and energy trader EGO Group (40MW).
Asked whether Octopus will follow a merchant approach once the PPAs expire by 2023, a spokesperson said price hedging will depend on power prices and liquidity levels in the market.
Quizzed over potential post-2023 asset sales, the spokesperson did not rule out this route. "This will depend on where the market is and our investors preference closer to the time," they said.
For Octopus, the milestone in Sardinia follows the powering up in 2017 of a 63MW portfolio of five plants in the Lazio Region, also backed by trader EGO as PPA offtaker.
The firm is also working to deliver a 12MW PV project – Shell-backed Pergolesi – and the 30MW duo of Tosti and Cilea, all of three of which lie under construction in Lazio.
Octopus' 70MW operational launch marks the completion of a pipeline Italian observers had described to PV Tech as pioneering in the country's embrace, slow so far, of subsidy-free PV.
The state remains Europe's second largest solar market, despite years of paralysis after feed-in tariffs were withdrawn. Its move towards the free-market has been slower than that of fellow Southern European economy Spain, however.
Where Spain has seen a flurry of PPA and fully merchant projects this year, Italy has so far witnessed the EGO and Shell deals, a separate 120MWp pipeline put forward by an IPP-investor duo and just a few others.
The state is now eyeing a serious reboot of its solar market, with government targets meant to take installed capacity from about 19GW last year to 50GW by 2030. On the ground, however, insiders warn that the bureaucracy developers must navigate – a confusing patchwork of national, regional and local rules on permits and grid access – make larger projects a tough sell.
Industry events this year have highlighted perceptions that subsidy-free will remain Italian solar's best bet going forward, despite the possibility to opt for support under a new €5.4 billion (US$6 billion) contracts-for-difference auction scheme.
In September, industry body Italia Solare used a session it had convened in London to argue the industry needs a comprehensive market redesign, and not government money, to jolt back from years of almost non-existent deployment.