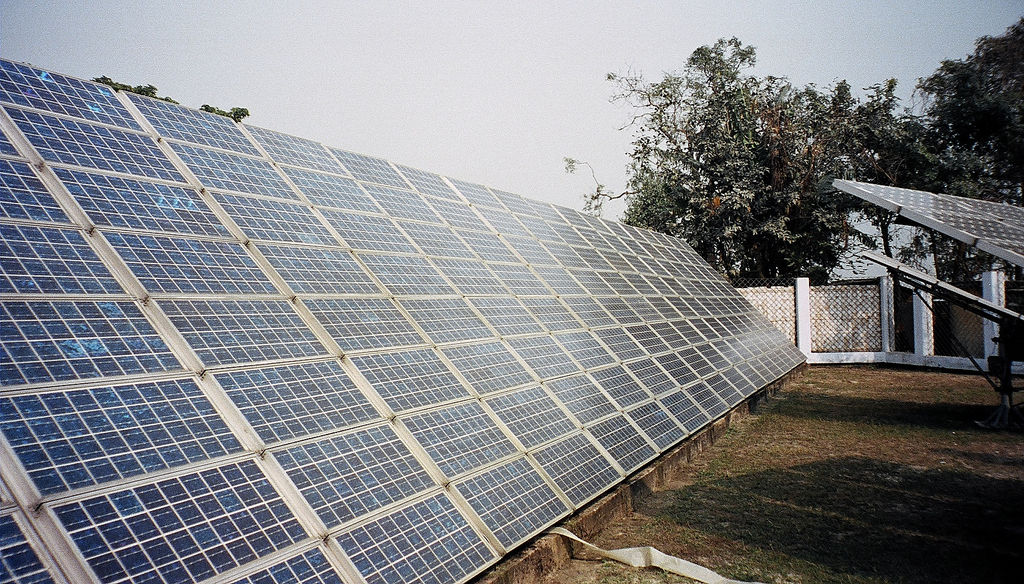 Ontario Power Generation (OPG), in partnership with the Six Nations of the Grand River Development Corporation and the Mississaugas of the Credit First Nation, has completed a 44MW PV project at the former Nanticoke Generating Station site.
Back in 2016, the Independent Electricity System Operator awarded a contract to OPG and its partners to build the PV project at Nanticoke. This stands as the fourth partnership between OPG and Ontario's First Nation communities, while PCL Construction was awarded the construction contract for the Nanticoke Solar Project back in March 2018.
PCL was also awarded the supply contract for the project's PV panels and racking system. The solar project was installed at the former site of the Nanticoke Generating Station, which was first brought into service in 1972. Located near Port Dover, Ontario, the Nanticoke factory ceased coal production in December 2013. Demolition of the station's powerhouse is scheduled for September 2019 and will be followed by site restoration in 2020.
The 44MW PV project is comprised of 192,431 solar panels spread across 105 hectares of land . It officially commenced operations on 29 March 2019.
Mike Martelli, OPG's president of renewable generation, said: "We've partnered with the Six Nations of the Grand River Development Corporation and the Mississaugas of the Credit First Nation, on this important initiative. Building and sustaining a clean, low cost electricity system is fundamental to a healthy environment and a strong, low-carbon economy. Nanticoke Solar is a continuation of OPG's rich legacy of generating electricity in this community."
Chief Stacey Laforme added: "The Mississaugas of the Credit First Nation hail this partnership as an important economic development. This is a very positive development for MCFN. Gone are the days when our First Nation suffered the burdens of the development of our territory without sharing in the benefits. This project, along with others, sets the stage for future mutually-beneficial partnerships with OPG and others about developments across our territory. We look forward to working with OPG as partners in this project as it moves ahead."