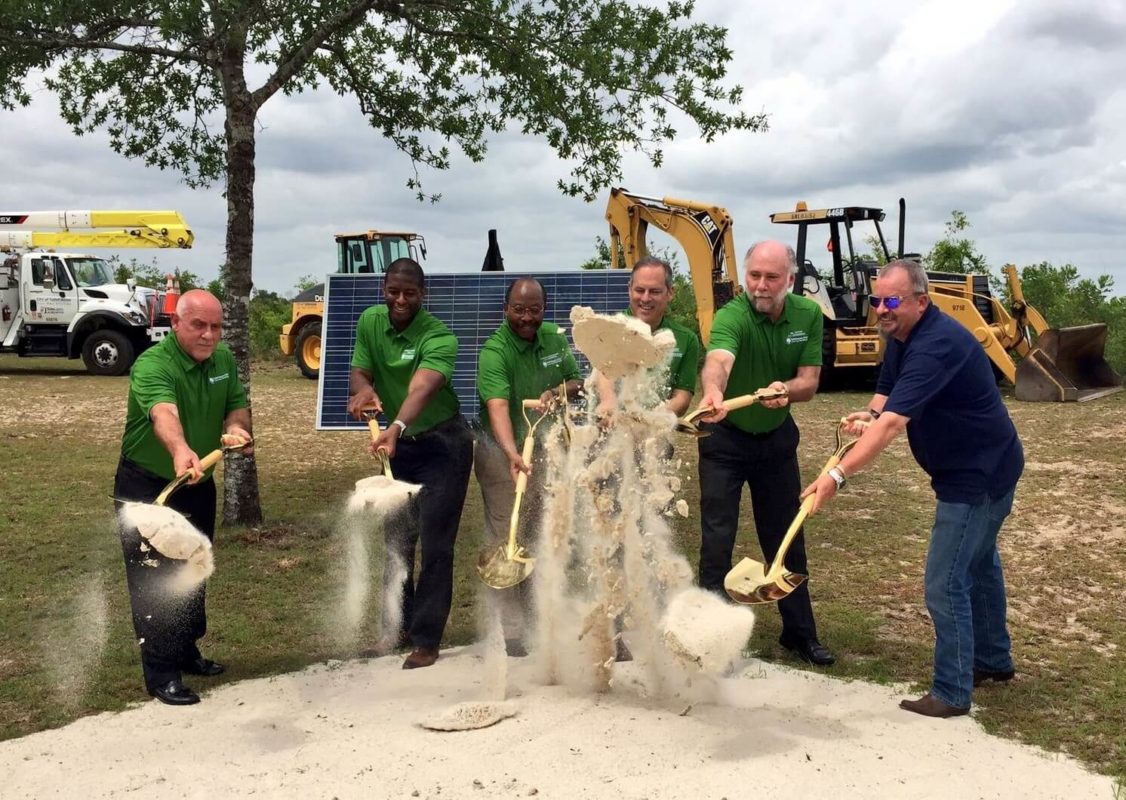 Miami, Florida-headquartered solar developer Origis Energy has broken ground on a US$33.2 million 20MW solar plant in its home state.
The plant is set to be one of the largest in Florida.
Once complete, the solar farm will span over 48 hectares in the capital Tallahassee, between the north-south runway and Springhill Road that the city airport is leasing to the Utilities Department for 33 years. The farm will produce 37 million kWh annually, enough to power 3,400 homes, and will also make up around 2% of the city's current energy production.
It will be constructed and operated by Origis, who will sell the electricity to the city in a 20-year PPA. It is anticipated that the project will be completed in autumn.
"As Florida's Capital City, we are thrilled to harness the Sunshine State's most renewable energy source for our community's use," said Tallahassee mayor Andrew Gillum. "Offering Tallahassee residents the ability to customize their participation in our solar program is an innovative way to keep our city utility among the best in the nation and ensure we are preserving our energy resources for years to come."
The construction of the solar farm coincides with the launch of the Solar Farm Customer Participation programme – the city's new solar programme, which enables residential and commercial customers to customise their participation level in the programme at 25%, 50% or 100%. The limited-time programme will end on 31 December 2017.
"This programme represents a collaborative effort among our city government, citizens and private organizations," said Steve Urse, member of Sustainable Tallahassee and the city's Utilities Citizen Advisory Committee. "It provides us with access to solar energy without the up-front costs of installing solar panels, which is key in encouraging more and more people to use clean, renewable energy. Tallahassee Solar is a win for our community."
Planning is also under way for a second 40MW farm to the west of the airport that will provide energy for another 6,800 homes.