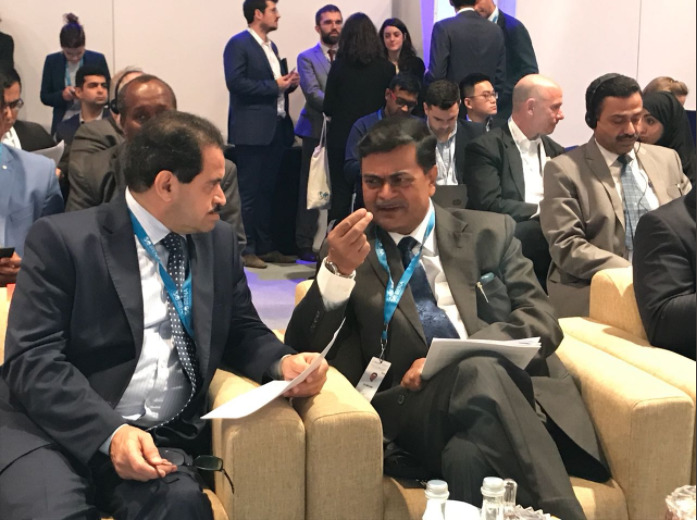 The head of the International Solar Alliance (ISA) has said that more than 100 projects will be signed under the Alliance's umbrella by April this year.
Upendra Tripathy, interim director general of ISA also announced that multiple companies had exchanged LoIs and MoUs regarding nine solar-related projects at the World Future Energy Summit (WFES), in Abu Dhabi, thus kick-starting the ISA's role of translating 'Action into Transaction'. The companies included Vyonarc Development, Greenko Solar, Gensol Group and Spain-based Solarig, Shakti Pump, Refex Energy, Amplus Solar, TATA Power, Jackson Solar and Zodiac Energy.
Tripathy was speaking at the ISA Forum at WFES, where Indian power minister R.K. Singh also announced that the government of India is setting up a US$350 million solar development fund to finance projects.
As he has often done since coming into his ministerial role, Singh once again claimed that India would achieve its 175GW renewable energy target well before its deadline.
The ISA Framework Agreement entered into force on 6 December 2017, making it formally a treaty-based International Intergovernmental Organization, headquartered in Gurugram, India. The ISA Framework Agreement has been signed by 48 countries.