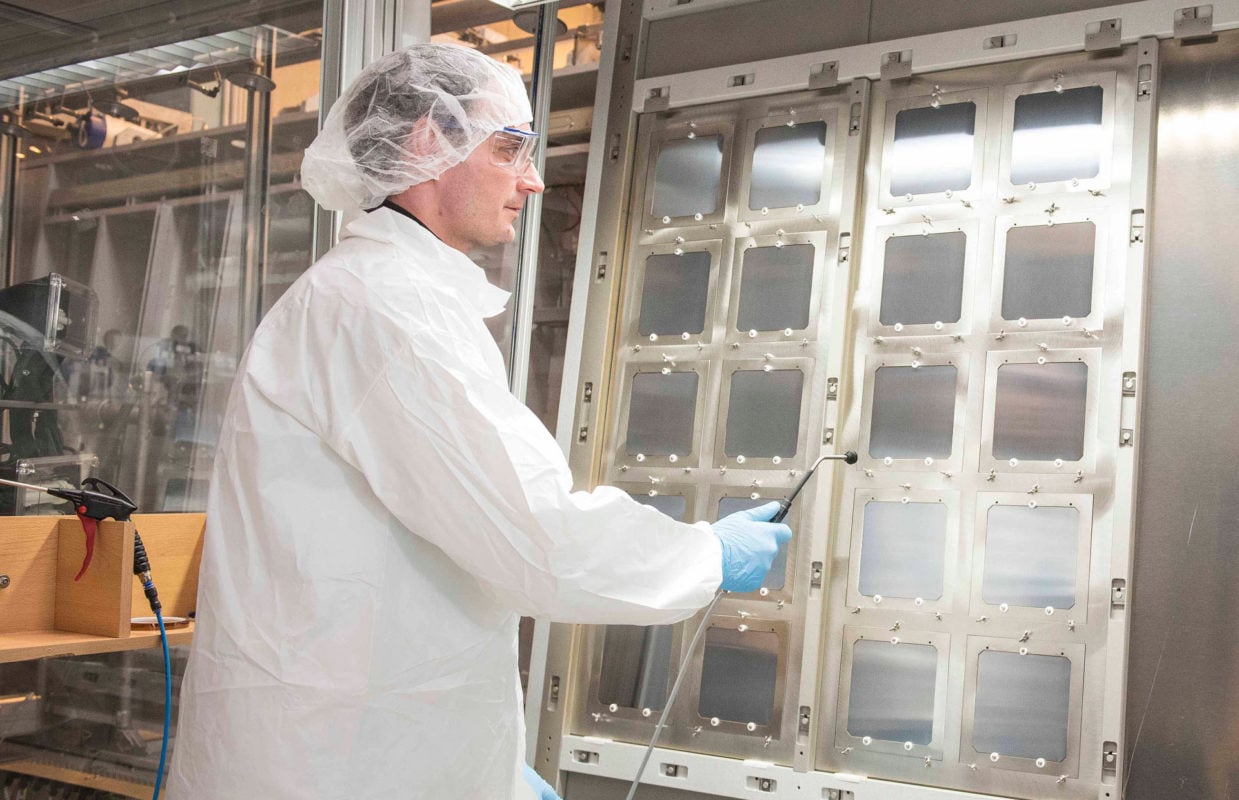 Perovskite solar cell developer, Oxford PV has secured £34 million in new funding for a 200MW heterojunction (HJT) solar cell line from Meyer Burger to start production of perovskite – silicon tandem cells in 2020.
Oxford PV has previously secured £31 million in a Series D funding round in March, 2019 for manufacturing capital expenditure requirements. The additional funds include new investment from leading PV equipment manufacturer, Meyer Burger as well as investments in the round from other non-specified new and existing investors.
Frank P. Averdung, Chief Executive Officer at Oxford PV commented, "The success of our funding round and the quality of the new investors we have attracted, validates the commercial readiness of our technology. We now have the funds to move into manufacturing and accelerate market introduction. The production line we are installing in Germany, to manufacture perovskite-on-silicon tandem solar cells, will be the first of its kind anywhere in the world. This is a significant moment for Oxford PV and our perovskite photovoltaic technology."
The company is expected to install the 200MW HJ cell line at its facility in Brandenburg an der Havel, Germany and start ramping by the end of 2020.