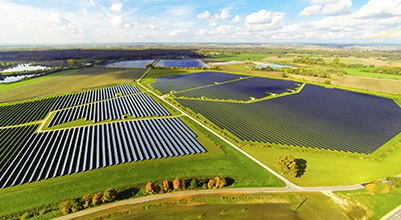 ESCO Pacific has secured planning go-ahead to develop a 100MW plant in New South Wales (NSW), a project likely to feature a utility-scale battery storage system.
Construction for the AU$130 million (US$91 million) Wyalong solar farm can now commence after being green-lighted by NSW authorities this Friday.
Some 150 new jobs will help build the project over nine months at a 256-hectare site near West Wyalong, a town in NSW's semi-arid centre-west. Grid connection will come via an existing, nearby 132kV transmission line from Temora to Lake Cowal.
According to planning documents, the Wyalong project could "potentially" include a 25MW (50MWh) battery storage system on top of the 100MW of solar. The installation of lithium-ion batteries would be hosted in containerised packs on-site.
NSW's solar strides after state election
The news is the latest in a recent string in NSW, a state where renewables generated 15% of all electricity (10.3GWh) and 24 large-scale projects – 17 of them PV – were under construction last year.
Earlier this week, state-owned green bank CEFC shared plans to invest up to AU$95 million (US$66 million) to back an energy-efficient housing programme. The scheme, run by accommodation provider Housing Plus, will install rooftop PV across more than 200 dwellings in NSW.
For its part, state capital Sydney could too see a boost to community solar under electoral pledges from federal Labor. According to campaigners at Solar Citizens, the Community Power Hub recently proposed for West Sydney would make rooftop PV more accessible for renters and other residents.
The solar proposal is not the first from Australian Labor in the weeks before elections on 18 May, set to produce a new prime minister. The party, who sits in opposition both at the federal and in NSW, failed to prevail at a poll held in the latter state in March.