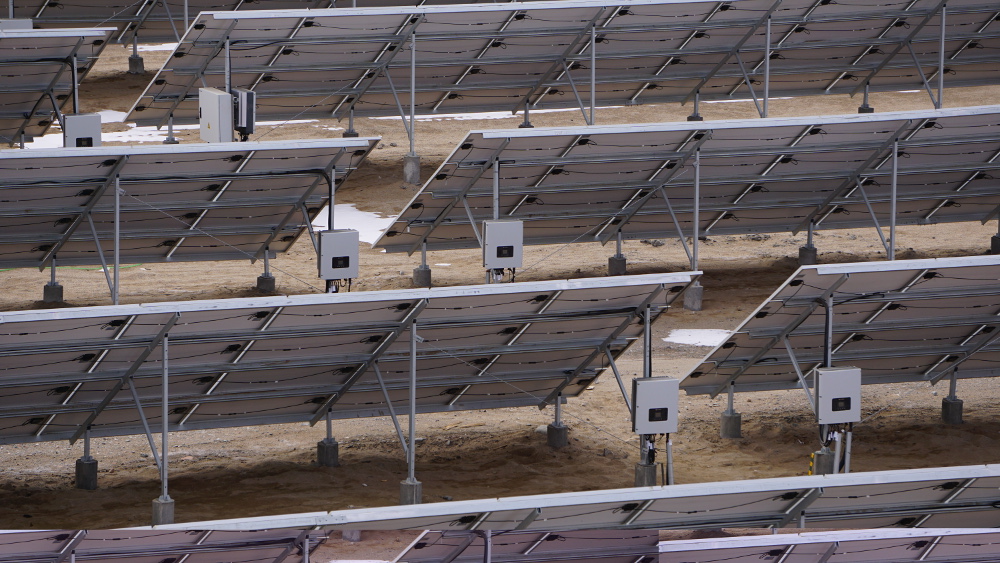 Europe's switch to post-subsidy solar will require an industry-wide effort to ensure success, according to Huawei.
As support continues to wind down and an EU-backed switch to competitive bidding expands, developers and investors are under increased pressure to ensure all elements of a project are fully optimised, from site selection, system, design and execution.
Alison Finch, CMO at Huawei's Smart PV Business Europe, told PV Tech the entire value chain will need to work together.
"We will enter new markets in lock-step with our customers. They know best how to make the most of a piece of land, a situation and the market itself," said Finch. "I don't think anyone's going to make post-subsidy solar flourish all on their own. I don't think there's going to be some really clever breakthrough piece of technology that's going to suddenly make the prices shoot down, or that there's some magic financial model that makes all the difference. Everyone's going to have to work together to get there. We'll be part of that.
"Huawei's Smart PV Solutions are constantly evolving and we make substantial investment in R&D every year, resulting in technology innovations that can drive down costs and move our customers closer to grid parity," she added.
The inverter market has become increasingly competitive in recent years as a number of Asian manufacturers have grabbed market share. To retain its own top position in the UK and globally, Finch said Huawei is already planning for post-subsidy solar.
"If we're going to retain the position we have, we're going to have to work really hard with our key partners, our quality customers, to do some very deep technical workshops to find how we can get the cost of systems down so that we can offer something post-subsidy, because otherwise there's going to be this hiatus," she said.
Finch said that, while UK solar is still able to benefit from a reduced rate of support from the renewable obligation scheme, even that support is "finite".
"After that, if we don't have a post-subsidy solution then we're in a hiatus for a while. We have to really look into those systems and see how do we make a system easier to install with fewer component parts, for example. And because we can throw good quality resource at that, we're optimistic that we'll find a solution, as is expected of a Tier 1 manufacturer. If we don't come up with that solution, the argument is that we don't deserve to be number one," she added.