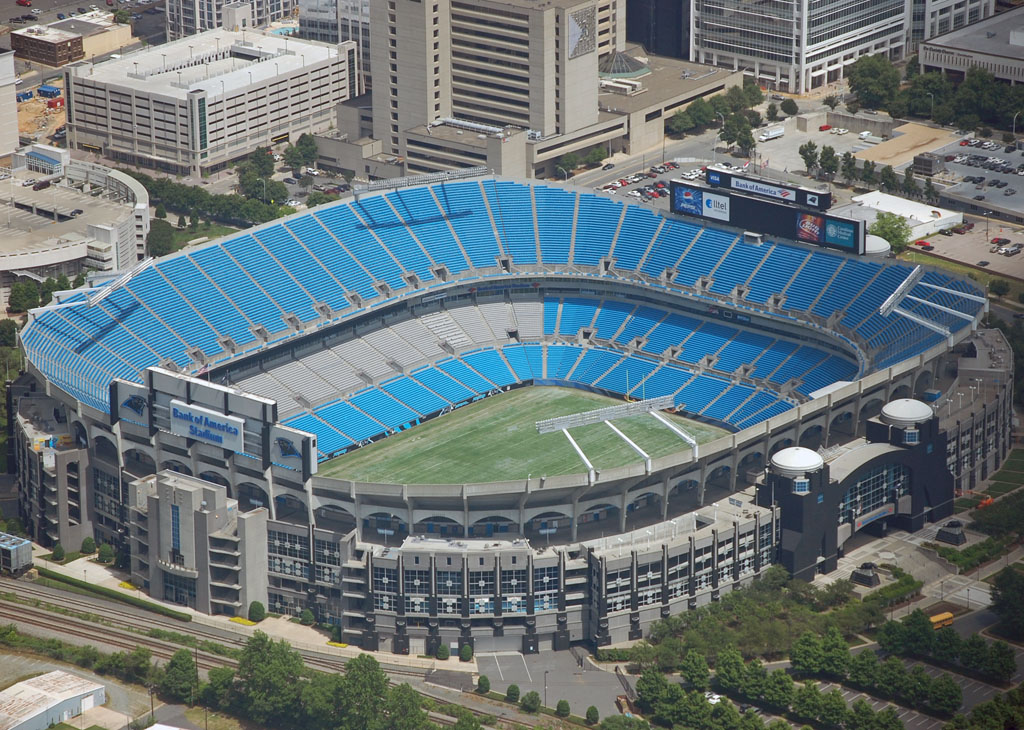 Carolinas-based energy provider POWERHOME Solar is set to install PV panels at Bank of America Stadium, the home of the Carolina Panthers of the National Football League (NFL), within the next few weeks.
Once installed, these new panels will help cut energy costs as well as the stadium's carbon footprint. In 2018, the NFL joined the Green Sports Alliance, signing on to an initiative comprised of nearly 600 organizations and fans representing 15 leagues in 14 countries.
Scott Paul, vice president of stadium operations, Bank of America Stadium, said: "Bank of America Stadium has created several sustainability goals, including using renewable energy. POWERHOME Solar's use of American-made solar panels and its local roots made it the ideal partner to help 'green' the stadium."
Jayson Waller, founder and CEO of POWERHOME Solar, added: "Bank of America Stadium is the third NFL facility to utilize POWERHOME Solar to help meet sustainability goals. Large commercial sites like this help us educate consumers about the simplicity and benefits of renewable energy. We hope to encourage thousands of fans to consider renewable energy and think more about the environment."
More and more NFL stadiums across the US are starting to incorporate PV installations, as Georgia Power installed over 4,000 solar panels at Mercedes-Benz Stadium, the arena for the NFL's Atlanta Falcons, in October 2017.