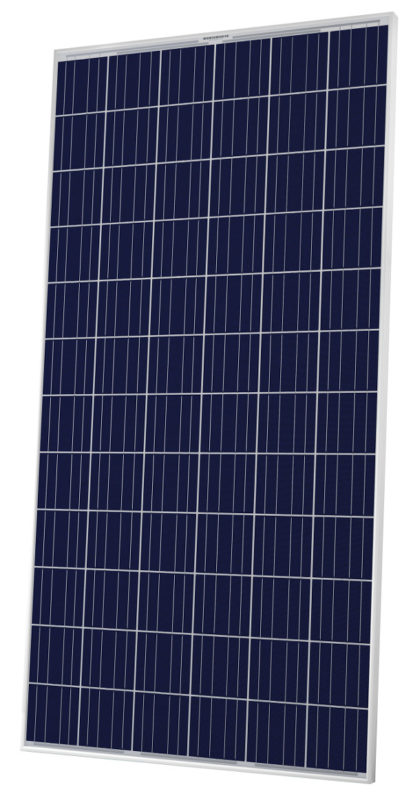 Hanwha Q CELLS is launching a 72 cell solar module, the 'Q.PLUS L-G4.2,' which is specifically optimized for large scale deployment with power classes of up to 340 watts and is UL and IEC 1500V certified. The utility-scale module incorporates Hanwha Q CELLS' proprietary Q.ANTUM technology based on the rear side passivation of solar cells and utilizes additional features to optimize the efficiency and performance of the PV cells to reduce the LCOE (Levelized Cost of Electricity) for the US market.
Problem
Providing high voltage PV modules up to 1500 VDC are claimed to lower BOS costs by reducing component count requirements such as cables, combiner boxes, and fuses. The higher maximum system voltage is said to reduce resistive losses, increasing overall energy yield and has been pioneered in the US utility-scale market. Modules need to be of high quality and reliability that can operate in the harsh environments with minimal lifetime degradation.
Solution
The 72 cell polycrystalline solar module Q.PLUS L-G4.2 helps U.S. utilities optimize system performance and cost structure by reducing BOS costs in large scale solar power plants. Q.ANTUM technology pushes module power classes up to 340 watts, making it one of the most powerful polycrystalline solar modules in the market today, and is both UL and IEC 1500V certified for the US market.
Applications
Large utility-scale deployments and is UL and IEC 1500V certified
Platform
The Q.ANTUM proprietary cell architecture is based on a rear-side passivation of the solar cell and includes many additional technological features for maximum energy yield under harsh conditions. Q.ANTUM improves power output, low-light and temperature-behavior, while at the same time offering all of Q CELLS' VDE certified quality standards like Anti-PID protection, Hot-spot protect, and Tra.Q laser marking. The module retains an aluminum frame and backsheet, rather than a glass/glass configuration.
Availability
June 2016 onwards in the US market.